£243,000 for North Yorkshire Police Number Plate!
As number plate sales go, this is a huge one. We have written about the UK's most expensive number plates before, in particular Afzal Kahn not willing to sell his 'F 1' registration for anything less than £12,000,000. This sale though, is slightly different.
It has been sold, by North Yorkshire Police. When number plates were first introduced back in 1903, the 'AJ1' registration was the first number plate issued in the North riding of Yorkshire, making it all the more enticing to potential buyers. The Chief Constable Major at the time, Sir Robert Bower's Argyll, was the lucky one who used it on his car.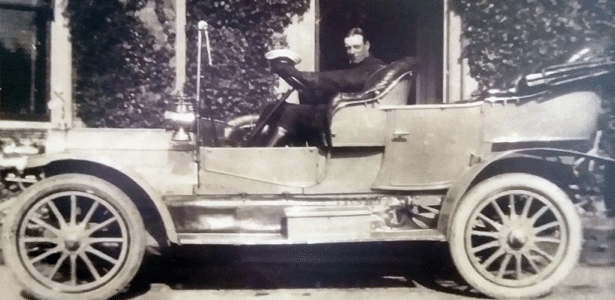 In this initial issuing of vehicle number plates, the registration would have slightly different meaning to the current format. The letter on the number plate though similarly to today are an indicator of an area that the vehicle belonged to, in this case 'AJ' covered the North Yorkshire area. Whereas 'A' was London.
With two major projects on the cards for the constabulary, it seemed a reasonable solutions to raise funds using the now unused registration mark.
Alongside improving and updating the North Yorkshire Police Headquarters Memorial Garden, they force are creating the 'AJ1 Project'. This is a new local road safety initiative that intend to educate driver both new and old to reduce the number of incidents that occur in the area.
After outrunning all of the original predictions the number reached a huge £243,000 at auction. The auctioneer on the night John Ardill said, "This was a fantastic outcome for the sale of this very unique number plate. The auction received a lot of attention across the UK and there was an electric atmosphere in the auction hall".