Coming soon to Number1Plates!
Personalised Registrations
As always, we have been working on improving our product range and variety of plates. We strive to be able to offer you everything that you need in your search for finding the perfect set of number plates for your car, van or bike. For a while now, we have been looking to give you the opportunity to purchase private registrations through Number1Plates. One of the UK's most used registered number plate suppliers.
At long last we are almost at the final hurdle in bringing the perfect selection of personalised registrations to your fingertips. Our years of expertise in bringing you the UK's most comprehensive selection of number plate options and styles has given us a head start in our quest to building a great private reg platform.
We will be able to offer you over 50,000,000 different registrations. This ensures that you will be well covered when it comes to the amount of options that you can choose from. Whether it's a gift for a loved one, or a well earned present to yourself, we have got you covered every step of the way.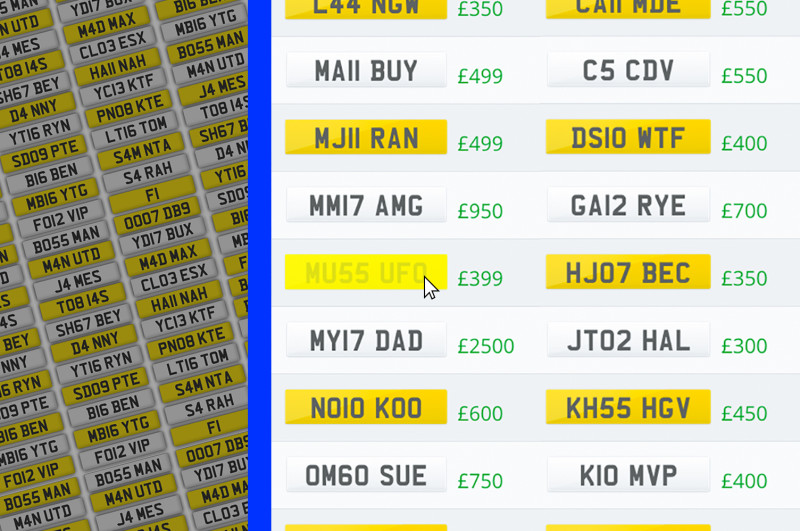 4D Frosted Number Plates
We are also excited to announce that we have added a new font style to our selection. 4D Frosted plates are available on our number plate maker as of today, so you could be one of the first to receive this type of number plate if you are to order as soon as possible!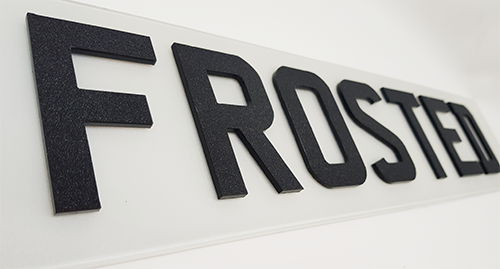 Like our other 4D number plate styles, the characters are laser cut from a 3mm acrylic sheet. Then they're stuck to your premium plate using a plastic binding adhesive to ensure optimal strength in terms of lasting stick and durability. Another luxury text style that is sure to lift your vehicle to the next level.
If you have seen any other number plate styles on the web or on your social media platforms but you can't see them on our site, be sure to get in touch! We are always happy to create bespoke products and if we think it's worth it. We may even add the suggestion to our options!
---
*UPDATE*
As of the 2nd March 2020, our private registration plate search functionality is live and performing well!
To find your perfect registration, all that you need to do is head to our cherished number plate page and enter anything that you would like to assign to your vehicle. This could be your name, your initials or even a special date. You will be served with 1000's of plates from our database of over 50,000,000 and you'll be sure to find something that you love!