Could A Private Registration Land You In Prison?
Jail? For a registration!?
A private registration is a really great way to add personalisation to your car and make it stand out a little from the crowd. Whether you're looking to buy a reg for a friend or family member, or even to treat yourself, they can be a fun and exciting way to improve the look and feel of your vehicle. With a range of options available, from initials and names to special dates or business names, private registrations are incredibly popular. 
When you've spent time, effort and money finding and purchasing the perfect registration, to some it may seem slightly unfair that you can't always personalise your plates to your exact specifications. Of course, there are many customisation options which are completely legal, such as 4D characters, coloured borders and shaped plates, but there are certain aspects which must remain the same! After all, your number plate could be seen a bit like your car's passport with all of your information stored on it as a legal document. You wouldn't look to deface your actual passport would you? It would be illegal and probably cause you a whole lot of hassle. 
However, there can be consequences to displaying registrations incorrectly, which can be as extreme as having the plate taken away from you…with no form of compensation!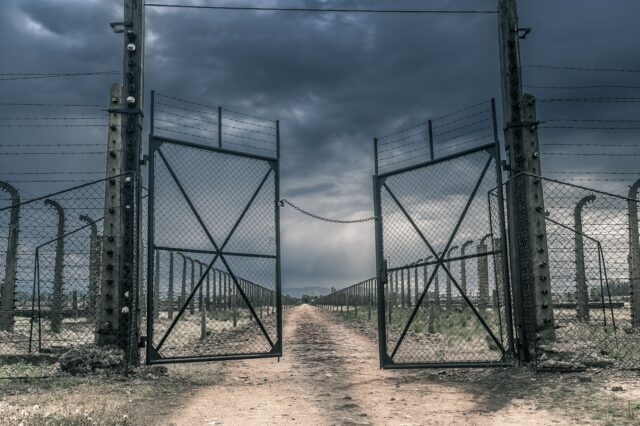 Mis-spacing
This one's pretty self explanatory. It's very common for registrations to spell out a name, and people like to re-space the digits on the physical plate to enable easier reading of the name – for instance, someone with the name Matilda could have the registration "MA71 LDA", and want the plate displayed as "MA71LDA". However, unfortunately this would be illegal, as it is an offence under the Road Traffic Act to alter the appearance of a number plate by re-spacing the characters.
If you miss-space your registration, it's highly likely that you'll end up being stopped by the police, who will potentially issue a fixed penalty notice which comes with a fine of up to £1000. Some officers may be more lenient and give you a Vehicle Defect Notice, whereby you're required to get your vehicle fixed and provide proof that it's been fixed, for example a receipt for the work from a mechanic, within 14 days. You'll also find that illegal registrations displayed in this way will be an automatic MOT fail, costing you time and money.
Reports of miss-spaced registrations will also find their way to the DVLA, and repeat offenders could see their registration number confiscated and revoked by the DVLA, with no way of being able to get it back!
Tinted Plates
Tinted plates are becoming increasingly common on our roads, but are highly illegal. The darker shades of white and yellow are usually used to try and improve a vehicle's appearance, but some people fit them to try and deliberately avoid being caught on camera when speeding or committing other offences on the road. 
Number plates which have been tinted are illegal, and reputable suppliers such as ourselves, will not sell tinted plates. 
Coloured Screws
In addition to when you buy private registrations, you might feel that a way to personalise the plate even further is by using multicoloured screws – and no we aren't talking about the standard yellow and black ones. It's been spotted numerous times that people are managing to find coloured screws to match their digits or borders – ie pink or blue. As you can imagine, these aren't legal! The plates simply should be yellow on the rear (apart from the black digits) and white on the front (apart from the black digits). Don't have any screws but you need some? Find them here! Alternatively, we have found that our customers love the sticky pad options, as it removes all unnecessary drilling!
Coloured Digits
Similarly to the coloured screws, it is now the law that you cannot have coloured digits. From the 1st October 2021 it will be illegal to have neon or 'crystal' digits (please see an image below for reference). The colour unfortunately interferes with ANPR and other such systems. For all of our customers who have previously bought the neon format from our site, we will be providing a discount for you to reorder some new law-compliant plates. Please contact us at info@number1plates.com to let us know if this applies to you. Of course this is an unfortunate shift as neons were a great way for personalisation. Matching your digit letters to your car was really popular however now unfortunately they are illegal!
Display
We actually get asked about displaying plates more often than you'd think! For the plate to be 'legal', it needs to be in the correct place on the rear and front of the car, and free from damage and dirt. Keeping the plate clean is crucial, especially if you have an MOT coming up as your car can actually fail for having a dirty plate! If you're looking for cleaning products to ensure that your number-plate is safely cleaned then take a look through our cleaning kits. 
Younger Model 
When purchasing a new registration, it is really important to make sure that the digits within the reg do not suggest that your car is younger than it is. It is actually illegal, so make sure that you know the year which your vehicle was made and don't go for a number plate which is younger than the car!
National Flags
It is not the law to have a national flag on your car, that is unless you drive abroad. If you do go into another country in your vehicle then make sure that you have a GB sticker on the number plate. You can shop through these here at Number1Plates with next day delivery so that they come in time for your holiday! Furthermore with Britain leaving the European Union, it means that you can no longer purchase plates with the EU stars on. If you've got an existing plate with them on, you're absolutely fine to keep it on, but you just won't be able to replace like for like. 
---
When it comes to number plates, the world of personalisation can be pretty limited, but it's really important that you follow the law and that your plates are road legal. Of course, you can still personalise your vehicle with private registrations, and we would suggest so as they are a really great way to spruce up your car and have it stand out from the crowd. Take a look through our huge database of 50,000,000+ registrations to find the perfect one for you today!
As well as a private registration, we're here to help you take it a step further (of course whilst still being completely within the law), with our ranges of 3D gel style plates and 4D laser cut plates. 
Happy personalising!