Electrify Your Defender
The UK firm converting original Land Rover Defenders – Defender Electrify!
For £24,000, a UK firm named Electrogenic can bring 2022 EV technology to your 1998 or older Land Rover Defender. The conversion is available for Defender 90/110 models and offers over 100 miles of range from a 52kWh battery that provides power to an electric engine with an output of 120bhp and 173lb ft of torque. It causes the change from old Diesel engines to an electric one, a big step towards being modernised.
So… What's so good?
Compared to a diesel, you could save around £6000 of fuel per year, just by switching to electricity! This adds to low maintenance costs, with the firm saying that the new electric motor 'will operate happily for decades'. The battery should produce up to 200,000 miles… not bad! The change to an electric engine will not only save you money, help the environment and much more, but it will also help keep your Defender going! Therefore, proving a good move to make.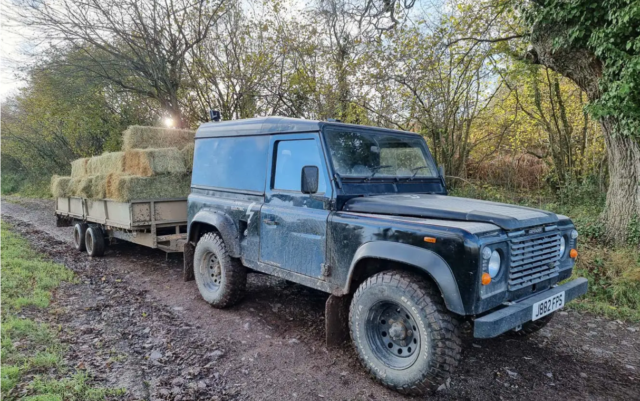 They have saved the gears and the 4-wheel drive system by belting the motor onto the existing clutch housing.. This also saves costs, as a result of less necessary labour time. Off-road descents are made easy with the regenerative braking system, allowing you to decrease your speed by just taking your foot off the accelerator. 
It's a pretty expensive way of going about changing your Defender, however it will serve you well in the long-run. Providing your Defender with a new lease of life, thus the environments too!
Electrogenic co-founder Steve Drummond said: "Defenders fitted with our easy-to-install kits do everything required of them on the farm quietly and efficiently. They're always there ready for use. Just unplug and drive away; no more factoring in trips to the petrol station and instant heat on cold, frosty mornings. An electrified Defender can also represent one more step towards a farm achieving its sustainability goals. The converted Defenders really deliver on all fronts, and we're sure they will serve farmers ably for many years to come."
Electrogenic don't just do Defenders, they do a great range of conversions and you can find them on their website. Our favourite is the Porsche 356C.