Everything you need to know about The Grand Tour…so far
A couple of months ago, while names were still being decided, we trawled the internet to see what Hammond, May and Clarkson were earning in their new Amazon endeavour (see the piece here). A fair few dramas (and a main host dropping out of the original BBC show) later, we've got a lot more info and are getting excited about the upcoming spectacle.
From how to get tickets to when it all kicks off, here's everything we've been able to find out so far about The Grand Tour so far. Know anything else? Let us know!

The logo looks like this…
In the internet age, NOTHING is a secret. Especially when it's to do with one of the most hotly anticipated new shows. Earlier than planned, Clarkson was forced to announce the new logo after it was leaked and he chose the best way to do it during an especially slow news week (four days after Brexit when the internet was still in implode mode on both sides).
Newspapers. As there is very little going on at the moment, I thought you'd like to see our new Grand Tour logo. pic.twitter.com/xeePd1xsKM

— Jeremy Clarkson (@JeremyClarkson) June 28, 2016
Fans weren't necessarily impressed with one tweeter telling Jeremy it wasn't "very stylish". Clarkson, of course, had the best response…
This is the problem: we aren't

— Jeremy Clarkson (@JeremyClarkson) June 28, 2016
When does The Grand Tour start?
There's still no set date (nooo) but we're expecting it to make its first appearance on screens in October. James May was recently asked in a Reddit 'Ask Me Anything' session but, apparently sworn to secrecy, he answered it would be "the autumn, or fall if you're in the US. That's as specific as I can be."
Man knows how to create mystery…
What can we expect?
Just last Friday, everyone's favourite motoring trio released their first clip from the show and from what we can tell, it's following a fairly similar format to the original BBC show with pre-recorded adventures and a live studio audience.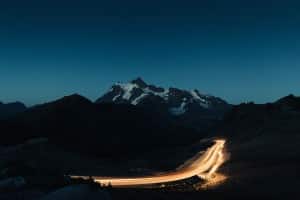 However, unlike the firm favourite, Vulture reports that The Grand Tour will…well, make a grand tour and travel to a different location around the globe each week. VP of Amazon Video Europe Jay Marine announced there will be studio locations in the UK, US and Germany but, all that appears to be confirmed so far is Yorkshire (where the trio grew up) and Johannesburg (where as far we know none of them grew up).
Amazon has announced there'll be more cities added to the lineup as the year progresses so we're keeping our eyes open.
How do I get tickets for The Grand Tour?
The question on EVERYONE's lips is how to attend the live recordings. We all know the rumours about twenty-one year waiting lists for the original Top Gear and it seems just as difficult to get your hands on The Grand Tour tickets from what our research has shown so far.
We've already missed one opportunity to get our hands on tickets for a UK recording in October (noo) in a competition, BUT never fear – Amazon has announced there'll be prize draws for each of the locations they visit to give lucky fans the opportunity to travel and see the show in more exotic surroundings. What's more, most outlets seem to believe regular tickets might be up for grabs closer to the time – our eyes and ears are open.
Got any gossip to add? Let us know on Twitter or Facebook.