Green Number Plates for Low Emission Vehicles
Late in 2018, the DVLA released information that they and other relevant authorities in the UK government are taking proceedings and beginning consultations about the implementation of green number plates for vehicles registered in the UK that are running on ultra-low emissions.
This comes as part of the vast change currently underway to remove the sale of petrol and diesel vehicles by the year 2040, which could actually be moved to 2030 if activities win their fight to bring the deadline closer.
Green number plates are not a nice new option that you would be able to find on our number plates maker. They would be reserved for cars, vans, taxis etc. that run without outputting the damaging chemicals that we have now discovered is very harmful to the environment.

The main reason for this is to raise awareness and promote the green lifestyle, thus getting more people involved and making a positive change to the environment, rather than adding to the issues that already exist.
Norway, Canada, and China already run this scheme for drivers with hydrogen and electric powered cars and it has had a very positive impact. Due to the added incentives like being allowed to drive in bus lane etc. not only could you be having a hand in improving the environment, you could have a smoother ride on your commutes to and from work.
At the worlds first zero emission car summit in September 2018, transport secretary Chris Grayling stated that, "Adding a green badge of honour to these new clean vehicles is a brilliant way of helping increase awareness of their growing popularity in the UK, and might just encourage people to think about how one could fit into their own travel routine".
It has actually been pledged that 9 streets in Islington and Hackney will completely ban all but eco-friendly cars at peak times to bring tackle the increase in bumper to bumper traffic and try to reduce the effect of London's current pollution crisis.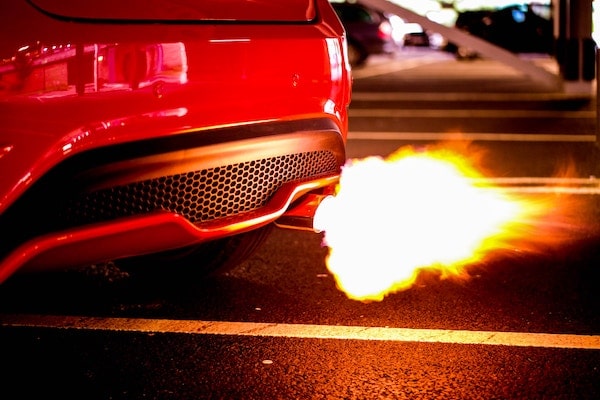 The final design for the registration plate is still relatively up in the air. Though many newspapers, and the DVLA themselves have provided images of a green number plates, with the usual black characters laid over the top, this is not a finalised design.
It has been mentioned that rather than the entire number plates being green, it may be decided that the plate displays a green badge to show their pledge to lower emissions. With many people taking great pride in the appearance of the vehicles, this may be a much more accepted option.
The idea is mainly to build normalisation around the purchasing and usage of electric vehicles in the UK. The hope is to then take this popular scheme and roll it out across countries around the world, so every one pushing for the positive cause of making the atmosphere a healthier place to be, which is difficult to disagree with.
Continue the theme of changing behaviours and social acceptance of the incoming vehicle retail market, it is hoped that this change will bring a with it a shift in the types of cars that people are purchasing. Ideally, people would be more prone to purchasing a 'green' electric vehicle to gain the added incentives.