Number 1 Plates To Introduce Private Registrations
Here at Number1Plates we are proud to announce that we are now able to offer thousands of private registrations for sale, and we even buy second hand ones too! We dipped our toe into the world of registrations back in 2019 but now we are back for good! With over 50,000,000 registrations to choose from, we're confident that there's something for everyone.
Private registrations make a great personalisation to your vehicle and make you stand out from the crowd. Alternatively, they could be a perfect gift for a friend, family member or maybe even yourself! We're proud to be an official DVLA Registered Number Plate Supplier – meaning that we have the legal status to buy and sell private registrations and supply them to you. On our website, you can search names, initials and special dates to find the best fitting plate for you as our database pulls through the closest matching registrations.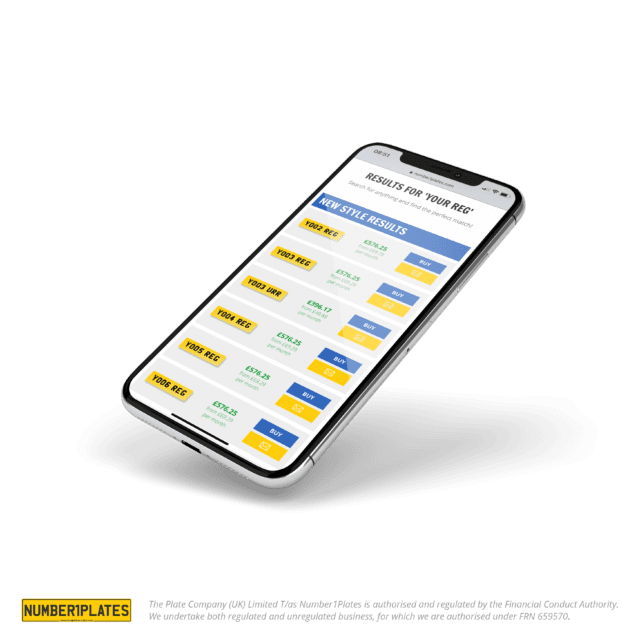 The Plate Types
There are five primary types of registrations; cherished (dateless), suffix, prefix, Northern Irish and current. Each one of these plate types has particular characteristics which differentiate them. For example, a cherished plate has no regional identifier and most of them are more than 60 years old, making them rarer and more valuable than other types. This makes them a great investment opportunity too! Meanwhile, current style registrations have been around for just two decades, when the first "51" plates were seen on cars from 1st September 2001. 
When it comes to selling your private registration, we're also able to help here too! It used to be the case that it was easier to head over to ebay to sell personalised registrations, but with our simple monthly subscription offers, those days are gone! We now offer a full range of services allowing you to promote and advertise your private registrations to an audience of thousands, all with the help of our online tools as well as the knowledge, experience and expertise from the team here at Number 1 Plates.
With a full team of professionals by your side throughout the whole process, we've been trusted since 2012 when we first started out – just check out our Trustpilot reviews and trust what our customers say!

From dateless plates, prefix and suffix style plates, why not have a quick search through our exhaustive database to find what you're looking for? Simply just type in the initials or numbers which you're after and let the search do the rest. We'll pull through the best matching plates for you, which will include different styles, formats and prices so sift through until you find one which you're happy with! Alternatively you can also contact us if you would like help with finding the perfect registration to match what you're after and we can do the work for you.
When it comes to selling a private registration, we can value your plate for free and then set up a monthly subscription set up for you. This will allow you to keep your plate 'up for sale' whilst thousands of potential customers view it – and hopefully purchase!
We're sure you're eager to find out more information about private registrations – such as how we buy and sell them and how it all works. Well no worries, we've got you covered! From start to finish we'll help you throughout the whole process, explaining everything you need to know. If you have any questions at all, feel free to email us at registrations@number1plates.com  
If you'd like to know more about private registrations, head over to our dedicated section where you can read all about what they are, how to find one and how much they cost!
---