Our Top 5 Cars For Teenagers In 2022
The Best Cars For New Drivers
So, 17 year old need cars… but they can't be bothered with reliability issues and unnecessary repair costs? Here are our top five new cars for teenagers that you can get on a pretty affordable lease deal.
The Fiat 500 – Cars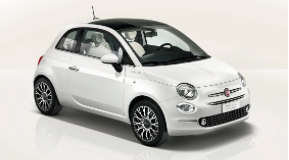 The reincarnation of the Fiat 500 has been around for 15 years now and design wise, it still looks so fitting with today's market. It's quirky styling, low running costs and smart features are why it's made our list today. The 500 had a small facelift in 2015, which brought new materials, more colour options and in 2022 Fiat added hybrid technology to the 1.0 70bhp engine you can find across the range. Meaning in today's fuel-price crisis, the 500 should get you around 60mpg. You can get a brand new Fiat 500 for £149 per month, 5000mpa over 48 months with a £1300 deposit with leasing.com.
Photo: carsguide.au.com
The Ford Fiesta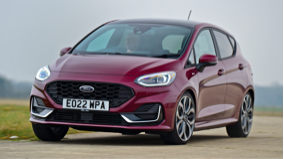 Ford has updated the Fiesta for 2022, with an updated design and quirkier looks. Since its launch in 1976, Ford has sold over 16 million of the small hatchbacks and you can see why! The Fiesta has always been known great cars to drive, being able to put a smile on your face on every journey. Due to the popularity of the Fiesta, insurance is low as long as you stay away from the ST-Line and ST versions as a 17 year old. You can get the Fiesta on the same lease deal as the Fiat 500, for around £230 per month. 
​​ Photo: carbuyer.co.uk
The Dacia Sandero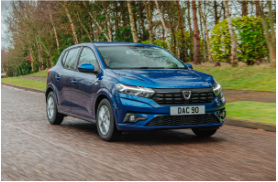 A bit of a bold choice by us but please listen! Totally redesigned for 2022, with all new body panels, new Y shaped lights, a new Dacia logo and some funky new interior features. If you haven't heard of the Dacia Sandero… It's been on UK roads since 2015 with prices now starting at £12,595. Yes, £12,595 for a brand new car with Bluetooth, cruise control, tinted windows, air conditioning and even active emergency braking! So if you're cruising around town and a pedestrian steps out in front of you, the car will put the brakes on to avoid a collision. The Sandero should be reliable too, with Renault being the owners of the Romanian brand. You can get the Sandero on a 4 year lease at £151 per month with a £1300 deposit.
​​ Photo: heycar.co.uk
The Seat Ibiza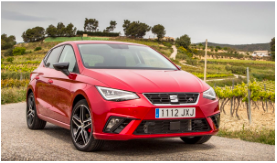 The Spanish brand of the VW Group has always had a connection with young drivers, with their modern sporty styling and 'street-cred'. Based on the VW Polo, the Ibiza offers those sportier looks and appeal with a cheaper price tag than its older brother. You can get a basic Ibiza for £176 per month, with sportier FR models starting at £184.00 per month with a £1500 deposit – expect insurance to rise with the FR upgrade though. The FR adds larger alloys, LED lights all-round and an exclusive FR rear bumper. The equivalent sporty 'R-Line' VW Polo, will cost you around £10.00 per month more and around £200 more in a deposit.
Photo: carthrottle.com
The Vauxhall Corsa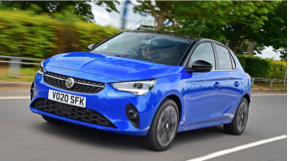 The best-selling car of the last year, the Vauxhall Corsa is a great car for young adults. It offers fashionable styling in the latest edition, as well as petrol, diesel and electric powertrains. The previous Corsa was a big hit with the younger generation. Thanks to it's 3-door coupe styling, sporty bodykit and black alloys on the Limited Edition model. Vauxhall have grown up a bit since then. With the Corsa now being available in 5-door only! So you can get all your mates in for a ride to the pub once you turn 18. On a 4 year lease, the new Corsa would set you back around £180 per month, with a £1600 deposit upfront. In return, you get safe economic motoring with low insurance costs across the range.
Photo: carbuyer.co.uk