The Porsche Taycan – The Launch Control
The Taycan; Launch Systems
Weighing in at 5,121 pounds, it seems almost impossible that the Porsche Taycan could be capable of rapid speeds, nevermind a fully activated launch control. .It's not the first time that the launch control systems have had a feature. If you know the Panamera, 911 or GT3/GT2 integrations.
The fully electric car took the market by storm. In 2021 alone they sold 41,296 units, which more than doubled from the previous year.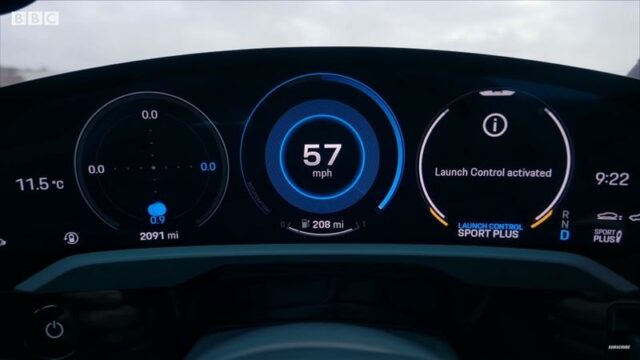 The launch control system is all about setting off as quickly as possible. It used to be allowed in Formula One racing, yet it is now banned. This is as it takes away the driving skill from the start – (and the whole way through to be fair!). 
Without any assistance (such as the launch control), it's pretty hard to get the perfect start in a powerful car. Judging the revs, clutch, wheel spins and forward motion, it is a tricky job at the best of times!
The Porsche Taycan takes electric power to a whole new level. With 0 to 60 mph in less than 3 seconds, you're lying if you say that's not impressive!
But don't just take it from us.. Watch this short but fun and informative video by PCarWhisperer. It's a great watch!