Registration Plates Made by the UK's Most Reviewed Supplier
Build Your Registration Plates
What is a registration plate?
A registration plate legally must be displayed on both the front and rear of any vehicle in the UK, barring of course motorcycles, though if your motorcycle was manufactured before 2001 you can actually display a number plates on the front, though you don't have to. When a vehicle is manufactured it is assigned with a registration that becomes its identifier and is essentially the main way to recognise and differentiate it from others. The format of both the front, and rear registration plates display a format that was introduced in 2001. It consists of:
2 letters (these refer to the region in the country where your vehicle was first registered)
2 numbers (these tell you when it was issued)
3 letters chosen at random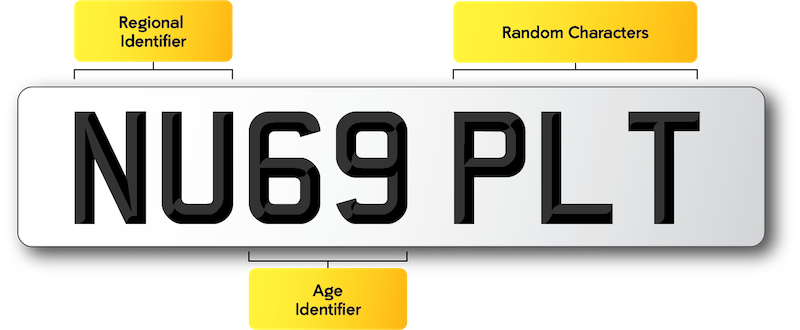 What types of registration plates do you offer?
We recognise that no vehicle is the same, and though 99% can fit the standard UK car number plates, you can create a much better aesthetic by having some better shaped registration plates. For this reason, we have developed shapes like the Range Rover Sport V1 and V2, that match the recess of the two latest models of Range Rover Sports, and this is just the start. We are able to make custom number plate shapes and specifications as long as the plates are above a minimum sizing, along the characters on it to be properly displayed and easy to read. When build your creation, you can have your registration plates made to display a variety of text styles like:
Don't miss out on your completely customised registration plates by designing your own today. Pick between standard abs, premium acrylic, pressed metal and more!