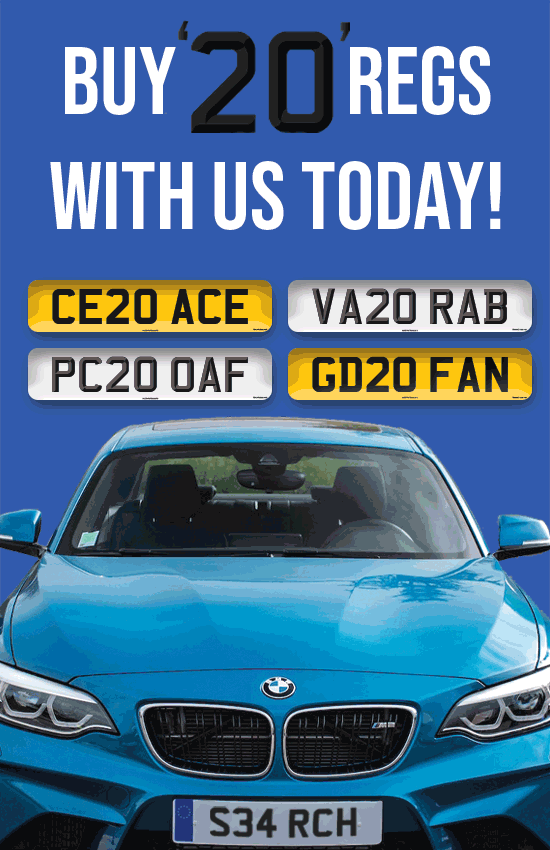 As part of the launch of our private number plates sales platform, we welcome you to the place where you can sell your private registrations. On this page we are able to display and advertise your registrations to the thousands of visitors that our website attracted on a daily basis. This couldn't be easier, we will advertise your registration for FREE, no fee is required to place your number plate on our list of rare finds. Once the plate is sold we will less the final price of a 10% commission fee and the rest is yours. If you're thinking, 'what is the best way to sell my number plate?' then you needn't look further than your one stop number plate experts.
How much is my number plate worth?
So, how do we valuate your number plate? After discussing with you what the registration originally cost you, and what you would ideally like to receive for your plate we will commence our research. Our years of knowledge has allowed us to gain a great gauge of what registrations are likely to sell for, what similar plates are earning their owners and what our customers are likely to part with in our to purchase their desired reg.
How do I sell my number plate?
As is the way with Number1Plates, you can let us do all of the hard-work while you sit back and wait for the goods. Once we have agreed a list price and fee for the service, your registration will be listen on our 'Sell Your Plate' page, and advertised across other pages spanning the entirety of our site. As customers far and near visit they can browse this selection and find something that matches their needs. This is all happening while you wait. If you plate is purchase by a customer, we will arrange payment and the changing of the nominee details on your registration certificate. This allows the certificate to change ownership and be displayed on the vehicle of new registrar.
Standard Price
VAT
Total
Call
£560.00
(+£80 DVLA Tranfser Fee)
£535.12
(+£80 DVLA Tranfser Fee)