Vauxhall Number Plates
Vauxhall Number Plates and Registrations Builder
Vauxhall Number Plates tailored to you and your vehicle!
Alexander Wilson did the United Kingdom justice when he founded General Motors. Founded in 1857, Vauxhall is the company's trading name. Over four decades later in 1903, Vauxhall began to produce vehicles. In its first year of production, they managed to make about 70 vehicles. Eventually, the company was renamed Vauxhall Motors in 1907, and over time, it became known as a top sports model producer. The success of Vauxhall continues to show as today; this is one of the leading automobile manufacturers in Britain. With the introduction of the Corse line in the 90s, this car model has continued to soar above the rest.  It is no wonder that many British people own a Vauxhall and you must be one of them, looking for the perfect Vauxhall Number Plates.
Number plates for your Vauxhall
For whatever model that you own, your Vauxhall needs a personalised number plate that will express the iconic spirit of the model. At Number1Plates, we have just what you are searching for. We will make a number plate that accentuates the look of your car so that you can have a car and plate that are a fit. Our plates are, therefore, perfect for your needs.
Vauxhall Plates from Number1Plates
With Number1Plates you can get yourself regular, private or novelty Vauxhall number plates. We have a wide range of road legal plates that you can choose from. Additionally, we offer accessories that help your plate blend in seamlessly with the rest of your Vauxhall. Additionally, with our years of experience, we have been able to prove ourselves as valuable players in the industry. You do not have to worry about plate prices either because Number1Plates has got you covered. We will provide you with a wide range of plates to choose from at an affordable price. With our web plate builder, you can have a sneak peek into the kind of plate you will have.
Additionally, at Number1Plates we offer quick turnaround times. Therefore, if you order for your plates and accessories on any day before 1 pm, you will get it delivered to you the next day. We also have a wide range of postage options to ensure that you stay within your budget. Even better, we shall help you with the relevant paperwork to ensure that you are on the right track. In short, we are the one stop solution for your plate needs.
Do we adhere to the regulations?
At Number1Plates, we understand the importance of adhering to DVLA standards. As such, all our number plates adhere to the set standards. They are printed on yellow and white backgrounds and with legal fonts as stipulated by the DVLA. You can, therefore, rest assured that any plate we deliver to you will be fully legal and compliant with MOT. We, therefore, produce the highest quality products on demand.  
As a Vauxhall owner, therefore, you should feel more than confident to team up with us when it comes to number plates. Contact us today to get the number plate of your choice at the most affordable price, starting at just £10.99.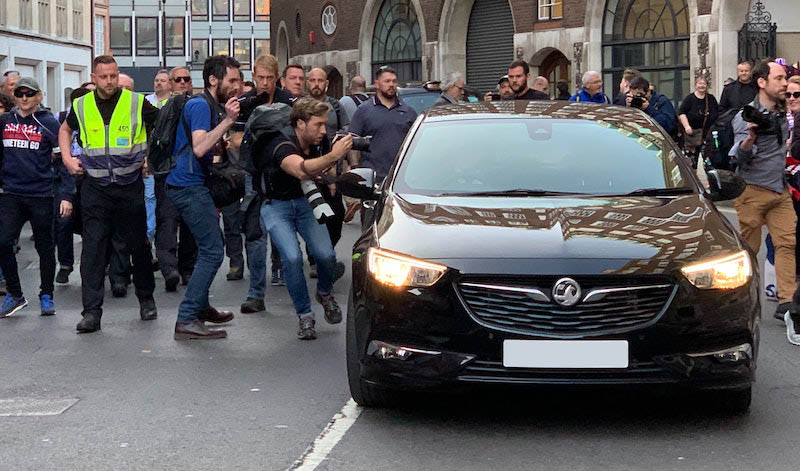 Themed Vauxhall Registrations?
Search for your ideal registration plates on our cherished number plates page, that you can find in our main menu. Here you can search any word you like, be it your name, initials or 'Vauxhall' and you will be served results that best suit what you desire. If you can find exactly what you are looking for, then our helpful team is on hand with everything that you need to find your match.