Show Plates Builder
Build Your Show Plates Online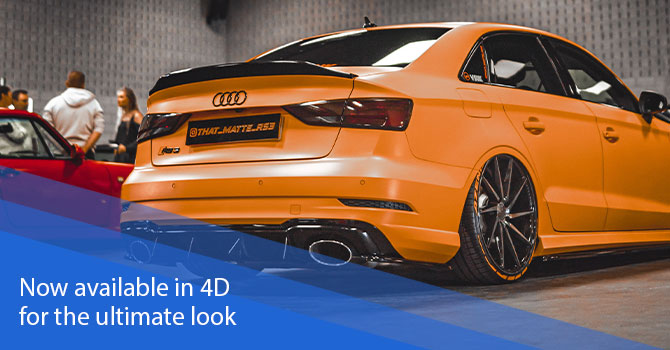 At Number1Plates, we understand what it takes to create show plates that stand out. We
consider ourselves different from all the rest, so if you're looking to create attention-grabbing
show plates, then look no further. We are ready to work with you to ensure that your vehicle
cuts through the crowd and gets noticed!
Setting the Standard in Show Plates
When it comes to show plates, we're not just good; we're the best in the business. As the
UK's number 1 cheap show plates and number plate maker, we take pride in our
commitment to excellence. Our high-quality replacement registration plates and legal show
plates are not only guaranteed to last but also crafted with precision and care.
Fast and Reliable Service
At Number1Plates, we understand the value of time, which is why we're dedicated to
ensuring a seamless and efficient experience for you. With our express delivery service,
your show car plates will be delivered directly to your doorstep within just 3 business days.
We know you're eager to showcase your unique plates, and we're here to make it happen
quickly.
Helping You Discover the Magic of Show Plates
So, what exactly are show number plates, and why are they such a hot topic among car
enthusiasts? Let's dive in! Show plates, often referred to as custom show plates for cars, are
not meant for everyday use on the road. Unlike standard DVLA-approved registration marks,
show plates are highly customised, bearing unique messages like 'DANNY' or 'FERRARI.'
With no Vehicle Registration Mark (VRM) in sight, these plates are meant to dazzle and
impress, whether you're displaying your vehicle at shows or proudly parking it in your garage
for friends and family to admire.
Personalise Your Ride
Our custom show plates for cars offer a level of customisation that allows your creativity to
flow, allowing you to tailor them to your personal preferences and your vehicle's unique style.
Picture this: different registration layouts, eye-catching borders, an array of fonts, badges,
slogans, and more—the possibilities are endless. Your imagination is the only limit. To help
you explore the vast selection of styles available, our online number plate maker is at your
service. Just like our road-legal plates, our show plates are meticulously crafted from
premium acrylic, ensuring the highest quality and durability.
Are Show Plates Legal?
We want you to enjoy your show plates responsibly. Show number plates, by their very
nature, are not street-legal, and attempting to use them on public roads would be against the law.
But don't worry; we're here to guide you on the right path. While there are less reputable
sellers out there offering illegal plates without proper checks, Number1Plates is committed to
your safety. We are a registered number plate supplier with a solid history, and we prioritise
your compliance with the law. We always request the necessary identification and DVLA
documents to ensure your show plates are legally obtained. Don't risk fines or engage with
shady dealers; choose Number1Plates for your UK show number plates.

Revving Up for Motorcycle Enthusiasts
Motorcycle show plates are making waves, and we're right there with you. Just like our
standard UK car number plates, we offer a plethora of options for designing stunning bike
show plates. Whether you're drawn to the allure of 3D gel, the vibrant glow of 4D neon text,
custom badges, or borders that make a statement, we've got you covered. Of course, there
are specific regulations you need to follow to ensure your motorcycle show plates are street-
legal, and we're here to assist you every step of the way.
Beyond Motorcycles – We Go Much Further
But our creativity doesn't stop at motorcycles; it's boundless! Our vast selection of number
plate styles and options means you can let your imagination run wild. Beyond 3D and 4D
show plates, we also offer gel show registration plates and even pressed show plates. We're
not just your average plate maker; we're your partners in turning your vision into reality. At
Number1Plates, we constantly push the boundaries to create cutting-edge designs that set
you apart from the crowd.
In Need of Road-Legal Plates? We've Got You Covered!
If you're looking for road-legal plates, we have a solution for you too. The same number
plate maker that crafts novelty show plates can also create your standard road-legal
replacement number plates. Simply provide a legal registration mark, and we'll ensure your
plates meet the British Standard (BS AU 145e) and include all the necessary legal details.
Why Choose Number1Plates for Show Plates?
●Trustworthy – We're the UK's most trusted show plate supplier.
●Versatile – We offer the largest range of sizes and specifications.
●Supportive – Reach out to us anytime via email; our dedicated customer
support team is here to help.
●Convenient – Enjoy the ease of next-day delivery, so you can start showcasing your
unique plates without delay.
●Customisable – Craft bespoke plates that reflect your unique style and personality.
●Affordable – Prices start at just £10.99, making quality and affordability our top
priorities.
When you choose Number1Plates, you're choosing more than just a number plate maker;
you're choosing a partner in making your vehicle truly one-of-a-kind. Ready to embark on
this creative journey? Your dream show plates are just a few clicks away!

Our show plate maker can be used to create a vast range of shapes and sizes. Whether a sign for your caravan or horse box is required, we can provide your custom show number plate on cars and have them delivered as soon as tomorrow!