Show Plates & Registration Plates Builder
Show Plates & Registration Plates Builder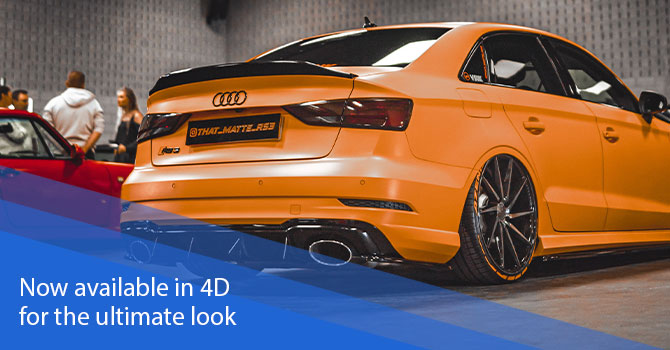 We are the UK's number 1 cheap show plates & number plate maker. Our high quality replacement registration plates and legal show plates that are guaranteed to last. Ensuring a great service, our show car plates express delivery quickly delivered direct to you within 3 business days.
What are show number plates?
It would be illegal to display a car show plate on a road going vehicle. The plate would be highly customised and wouldn't match a DVLA approved registration mark, perhaps something like 'DANNY' or 'FERRARI'.  With no VRM present, the plates can be shown off at shows or when the car parked in its garage, impressing the visiting family!
Custom show plates for cars are designed to be completely adaptable to personal requirements and vehicle styles, making them the perfect addition to any vehicle. Remember, show number plates need to be removed form the vehicle whenever driving on UK roads. If you have any questions about our show reg plates or the show number plate maker then get in touch Number1Plates today.
What can my show plates look like?
A custom show plate offers more design flexibility than is possible with a road legal plate. It's possible to customise UK show plates in a variety of ways, by choosing different registration layout, borders, fonts, badges, slogans and more.
You can let your imagination run wild when it comes to show car number plates, and you can even use our online number plate maker to get an extra insight into the vast selection of styles available to you. As you would expect from Number 1 Plates, all of our show plates on cars are made from the highest quality materials, using the same premium acrylic used in our road-legal plates.
Visit our show car plate builder to see the range of styles available. To purchase from our wide range of private registration plates, have a look at our private number plates page.
Are show plates legal?
As we have previously outlined, show number plates are generally known as illegal number plates. If you're looking for illegal reg plates then Number1Plates is not the place for you. There are many less reputable purveyors out there.
For your own safety, we recommend only purchasing from a registered number plate supplier with a history like ours. Many sites openly sell illegal plates without asking for ID or a valid DVLA document which shows the right to licence plates, clearly showing registration number. Care and attention must be given as a buyer as fines are often handed out, with no real grounds for a return to the illegal trader. This is why you should buy UK show number plates through Number1Plates.

Can I buy motorcycle show plates?
Motorcycle show plates are slowly but surely becoming as popular as their car counterpart and as is usually the case, we do supply them. Much like our standard UK car number plates, we are able to give a huge amount of options when designing bike show plates.
Our number plate builder can be used to design the perfect motorcycle show plates, with 3d gel or 4d neon text, custom badges and borders. There are certain regulations that must be followed if they are to be used for a legal purpose.
Our collection doesn't just stop at motorcycles. Our huge selection of number plate styles and options means that you have the entire builder to feed to your imaginations. There is freedom to create 4D show plates, gel show registration plates and even pressed show plates. As always, we will look to create to perfect plate for our customers, and will stretch further than our competitors to create cutting edge designs as soon as possible.
I need road legal number plates, can you help?
Yes. The same number plate maker that is used to design novelty show plates, can also be used to design your road legal replacement number plates. If a legal registration mark is entered, this will be considered a standard number plate. This means it will be made to British Standard (BS AU 145d) and include legal details.
We are proud to say that we are now registered dealers of private registrations. F1 or A1 show plates may not be available when shopping at Number1Plates (because they are registered number plates already owned by someone in the UK), but millions of other much desired legal registrations that can be assigned to vehicles can now be purchased from us. Just head to our cherished plates page in our main menu!
Why buy show plates online from us?
The UK's most trusted show plate supplier
Largest range of sizes and specifications
Customer support via phone or email
Show plates direct to you on next day delivery
Bespoke plates that you design
Prices start at just £10.99

Our show plate maker can be used to create a vast range of shapes and sizes. Whether a sign for your caravan or horse box is required, we can provide your custom show number plate on cars and have them delivered as soon as tomorrow!