Revealed: Car Brands Gaining The Most Market Share (Winners & Losers)
Our latest market insight analysis has revealed the car brands that are winning and losing so far this year. Are traditional petrol and diesels winning or is green taking over? Let's find out!
Car Brands Leading The Race For Most Market Share So Far This Year
If you feel like you're seeing more of a certain car brand on the road this year, then that might be the case. One brand in particular has grown significantly more than any others this year. Some of the more established brands have seen a big drop off.
Here's a run down of the top 10:
| | |
| --- | --- |
| Car Brand | Market Share % Change YTD |
| Polestar | 571.68 |
| Subaru | 129.05 |
| Alpine | 83.15 |
| MG | 56.81 |
| Hyundai | 39.33 |
| Kia | 28.91 |
| Maserati | 28.42 |
| Other Imports | 26.4 |
| Other British | 20.25 |
| Mazda | 14.16 |

As we can see, Polestar has grown significantly faster than any other car brand so far this year.[data source – https://www.smmt.co.uk/vehicle-data/car-registrations/]
How Have Polestar Managed Such a Lead?
For one, you probably haven't missed the TV adverts for Polestar this year. As TV viewership is up, it's probably been great timing to heavily invest in TV advertising. On top of that they are actually supported by an extremely well established car brand in Volvo, who already have a large footprint in the industry that allows a significant advantage to Polestar. But two other main factors have helped to skyrocket Polestar's growth this year so far.
Polestar 2 
The Polestar 2 is competing in all corners of what electric cars are offering at the moment. It's performance, interior and most importantly its price. The performance is close to what the Tesla Model 3 standard range can offer, it's a cheaper option than what is being offered by well-known brands such as the Audi E-tron and Jaguar I-Pace. Its interior, which many experts have said are world class, the design is clear-cut and sleek yet its Scandinavian interior is outstanding and simple. It's the best of both worlds, it covers what most eco-friendly drivers want and it offers more than enough to convert petrol-heads to the new.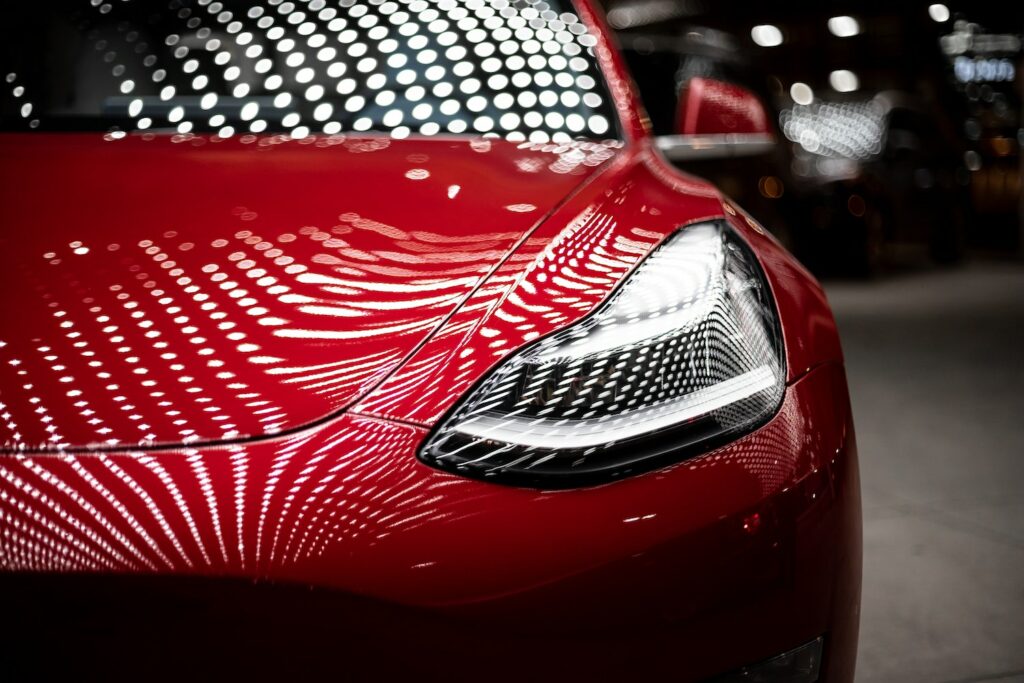 The Tesla Effect
It's fair to say that Tesla has had a massive effect on the electric car market in recent years, and other electric car manufacturers have benefited from that boost, opening peoples eyes to the possibility of switching to electric, and therefore looking at what the alternatives are.
"It goes without saying that the likes of Elon Musk have massive marketing influence, but as well as marketing the Tesla brand, the effect is also to market electric cars as a whole. That's often the case with the first brands that break through into a new space." according to Tobias Rawcliffe, Marketing Manager at Number1plates.com 
Car Brands Lagging Behind The Market Share Race
With growth at the top of that market, that needs to come from somewhere so there will always be car brands who are fairing less well. This year so far it's a real mix of some of the top end luxury brands, some staples of the car industry and some of the more affordable options.
| | |
| --- | --- |
| Car Brand | Market Share % Change YTD |
| DS | -6.98 |
| Ssangyong | -7.2 |
| MINI | -7.61 |
| Mercedes-Benz | -10.96 |
| Dacia | -17.53 |
| Ford | -18.85 |
| Jaguar | -19.68 |
| Alfa Romeo | -22.39 |
| Renault | -34.32 |
| Mitsubishi | -35.85 |
Analysis of losers
In these changing times, our preferences, priorities and budgets change, while we're sure most of these car brands will remain around for many years to come, this snapshot of decline show's why it's important to quickly adapt to consumer demand. 
"A greener choice is currently what consumers are demanding, these older brands need to adapt or they won't continue for what will be decades of producing cars that consumers love." according to Tobias Rawcliffe, Marketing Manager at Number1plates.com 
Concluding analysis
Most of the top car brands are offering eco-friendly cars and surprisingly it's affordable, which many car buyers have not noticed. Marketing is the key, you may have the best features to offer yet if it doesn't utilise the right platform which holds the right audience then the results may not be positive. What Polestar has done is simple, utilising the right platform to advertise your products.
Volvo has links with multimedia companies which have asserted its growth. One specific example is its partnership with Sky Atlantic which featured the well-known show Game of Thrones. Through this, the exposure of Volvo was clear and the audience was in the millions. We can see the definitive outcome of this, and this was only through one exposure yet it was effective.