Aston Martin Number Plates
Replacement Aston Martin Number Plates and Aston Martin custom plates.
Aston Martin is a British institution, having been founded in 1913 by Lionel Martin and Robert Bamford. Aston Martin's headquarters can be found in Gaydon, Warwickshire, on a site which was previously home to an RAF airbase, and is just next door to Jaguar Land Rover!
The Aston Martin name is commonly associated with James Bond, Ian Fleming's fictional MI6 spy. Arguably the most famous Aston to feature in the Bond films is the DB5, which first appeared in the 1964 film Goldfinger, and also makes appearances in Thunderball, GoldenEye, Tomorrow Never Dies, The World Is Not Enough, Skyfall and Spectre. Other Aston models to appear include the DBS, V8 Vantage Volante, V12 Vanquish, DBS V12 and DB10. 
Aston Martin also has a substantial racing history, having founded Aston Martin Racing (AMR) in partnership with Oxfordshire-based engineering company Prodrive in 2004. Since then, AMR have gone on to deliver numerous titles across the World Endurance Championship, GT4 Championship and Le Mans 24 Hours. From March 2021, the Aston Martin name will also return to Formula One, with the former Racing Point team rebranded to Aston Martin Cognizant Formula One Team.  
Do I need specific Aston Martin number plates?
Most Aston Martin number plates are of standard size, however some models do have different sizing on the rear of the vehicle. The DB9 is one example of this, with lipped plates measuring 550mm x 172mm as opposed to the standard 520mm x 111mm. In addition to this, we're also able to offer custom Aston Martin number plates which perfectly fit the rear of whichever model you have! A full list of different sizes and models can be found below:
DB9
2004-12: 560mm x 176mm
2013-16: 561mm x 152mm
DB11
DBS
Rapide S
Vanquish
2001-12: 572mm x 160mm
21012-16: 715mm x 129mm
Vantage
2005-12: 542mm x 120mm
2013-16: 541 x 125mm
2018-20: 699mm x 133mm
So, if you're looking for a custom Aston Martin license plate, we're confident we've got exactly what you need! If you can't find the model you're looking for though, then get in touch with one of our team who will be more than happy to help you with your requirements.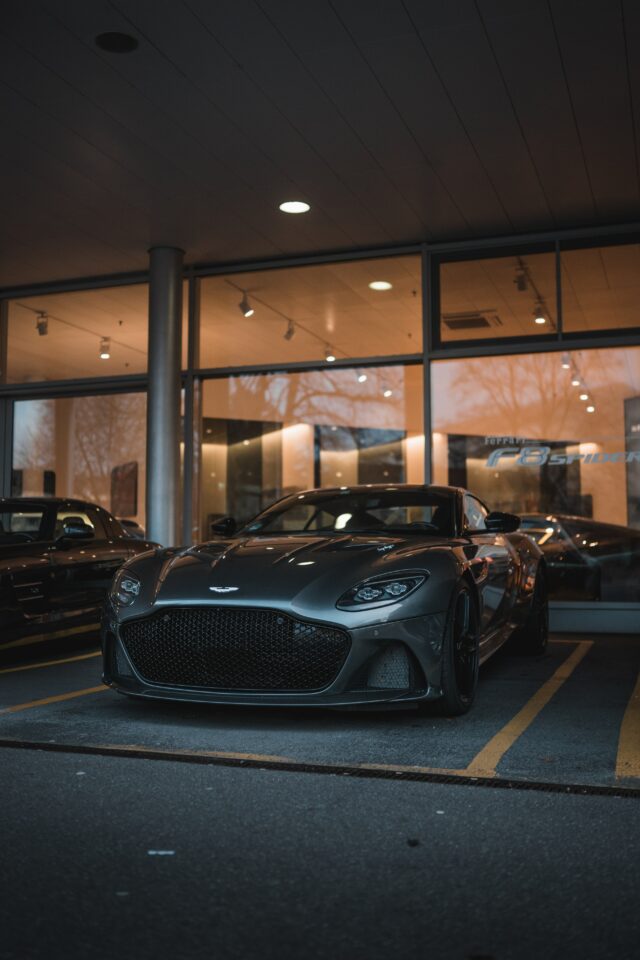 Why choose us for your Aston Martin registration plates?
With nearly ten years in the industry, Number1Plates are one of the most trusted replacement number plate suppliers in the UK. We will always ask for proof of ownership of the registration in order to ensure that the plate is being acquired legally. We have over 10,000 reviews on Trustpilot and are rated 'Excellent' with a score of 4.7.
BMT 216A Number Plate
The registration BMT 216A is undoubtedly the most famous Aston Martin registration plate, if not one of the most famous registrations in cinema history, with it associated with James Bond's Aston Martin DB5 in the film Goldfinger. However, the Aston Martin it belongs to is far more than cinema history, with the DB5 the registration is displayed on actually being the first DB5 ever built, making it one of the most valuable cars in the world. Needless to say, it's not possible to buy the BMT 216A registration, however many people do choose to purchase James Bond Aston Martin number plates for their cars.