Alpine Number Plates
Replacement Alpine number plates for classic and modern Alpine models.
Alpine are a French sports car brand who are steeped in history having been around since 1955. 
Owned by Renault since 1973, Alpine was initially merged into the Renault Sport brand in 1976, but was relaunched in 2017 with the reveal of the new Alpine A110. In early 2021, Renault made the call to reverse the decision made four decades ago, merging Renault Sport back into Alpine. 
Alpine and motorsport
Alpine are steeped in motor racing history, having been involved in various racing competitions from the early 1960s onwards. In 1971, Alpine cars finished first, second and fourth in the Monte Carlo rally, with success two years later a first, second, third, and fifth place finish, also going on to win the World Rally Championship outright that year.  However, at the end of 1976, Alpine merged with Renault-owned Gordini, forming Renault Sport. Despite this, some Alpine branded racing events continued, including a victory in the 1978 24 Hours of Le Mans.
In the modern era, the Alpine name is probably most recognisable in the world of F1, with the former Enstone-based Renault F1 team having rebranded as Alpine F1 Team at the start of the 2021 season. Moving away from the previous Renault Sport colours of yellow and black, the Alpine F1 car is finished in the stunning Alpine signature metallic blue accented with white and red, which are of course the colours of the French flag.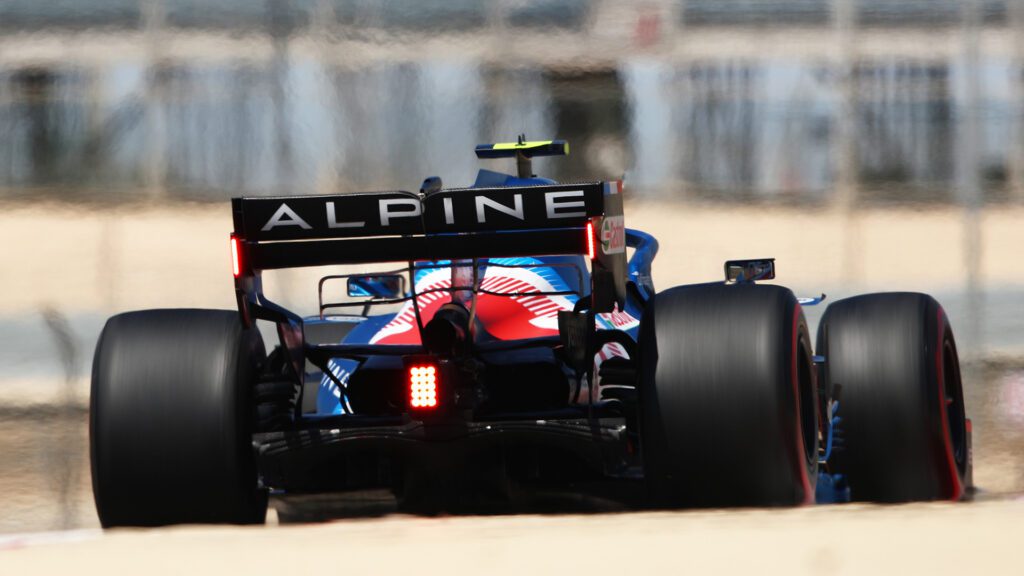 What size are Alpine number plates?
An Alpine license plate is the same size as the vast majority of other cars on the road, using the 520mm x 111mm standard size in the UK. However, it may be possible for us to create a custom sized Alpine number plate which is specifically designed to fit to the rear recess of the vehicle. On some models, for example the A110, there is a considerable space for the plate to sit, and we would be happy to offer a bespoke Alpine plate to customers who wanted something more unique for their vehicle. If this is something you would be interested in, then send an email to our team who will be happy to help you! However, if you'd like a set of standard sized plates, but would still like to customise them, then head over to our Plate Builder to design yours!