DS Number Plates
Custom and bespoke number plates for DS Automobiles.
DS Automobiles was founded in 2009 as a sub-marque of Citroën. They were made as an attempt to take Citroën cars to a higher more luxurious level, shown through the name as a play on words from the French word "Déesse" = "Goddess".
The group became a standalone brand in 2015, by using separate manufacturing and engineering standards to Citroën. The CEO Carlos Tavares made it clear that they would still continue to use the same platforms and dealerships as other PSA models meaning that there would still be some connection between the two.
Between 2012-2018 DS made a whopping 664,607 sales worldwide, a good lead for a start-up branch of an already well-established company. 
The original DS was the Citroën DS3 which won multiple awards, such as Top Gear 'Car Of The Year', 'First Supermini' four times in a row and the second 'Most Efficient Supermini'. In 2013, this model was the best-selling premium subcompact car with a whopping 40% market share in Europe. However, as mentioned before, the DS brand has come a long way, building an increasing number of different models, with various objectives in mind. For example, the DS3 has now evolved into the family-friendly hatch-SUV crossover, and is now called the DS3 Crossback, with the marque also adding the DS4, larger SUV-style DS7 Crossback and DS 9 executive saloon to their offering. DS also offers three of these models as plug-in hybrid variants, in order to appeal to those who are concerned about their carbon footprint. 
To match their 'luxury' target market, DS cars don't come cheap compared to many vehicles in the same class as each model. For example, the DS3 Crossback starts at around £23,000, but can be specced out to more than £32,000. By comparison, a similarly sized Volkswagen T-Cross starts from just £18,500, with options on the top-spec R-Line version taking it to just under £27,000.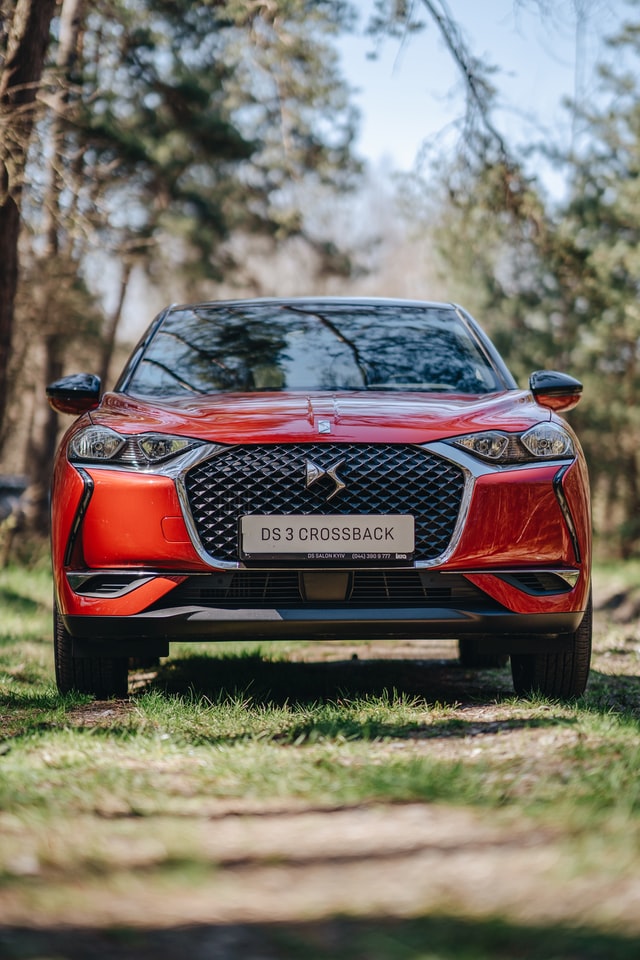 What size are DS number plates?
All DS cars are able to display standard size UK number plates, measuring 520mm x 111mm. However, a number of models are able to display a custom DS number plate. For example, the older Citroen badged DS models including the 2009-16 DS3, 2010-16 DS4 and 2011-16 DS5 can display bespoke DS license plates which measure 635mm x 137mm, 670mm x 152mm and 657mm x 133mm respectively. If you would like to purchase a replacement DS number plate or a brand new set, whether a custom size or standard, you can use our intuitive Plate Builder to design yours!  If you have any further questions, please get in touch with our friendly and helpful expert team.