Honda number plates and Honda replacement plates
Custom number plates for Honda cars and motorcycles.
Honda is one of Japan's most famous automotive brands, having been first established in September 1948 by Soichiro Honda. The company started out manufacturing motorcycles with the launch of the D-Type in 1949, before starting to build four-wheeled vehicles, launching the T360 mini pick-up truck and the S500 sports car in 1963. Honda have since gone on to become the largest motorcycle manufacturer in the world, with popular models including the CBR, Goldwing and CRF, and have had significant success in the world of motorcycle racing. 
In 1986, Honda launched the Acura brand in an attempt to appeal to American consumers who were looking for a luxury car, launching the Integra and Legend. A few years later, in 1991, Honda also launched the NSX, which was the first all aluminium monocoque vehicle with a mid-engine V6 complete with variable valve timing. 
Honda have also tasted success in motor racing, both in Formula One and in grand prix motorcycle racing. In F1, the Japanese manufacturer has primarily supplied engines to the likes of Williams, McLaren and British American Racing, but more recently has also supplied Red Bull and sister team Toro Rosso (which later became AlphaTauri). Meanwhile, in two-wheeled grand prix racing, Honda created the Honda Racing Corporation in 1982, and are best known for their cooperation with Spanish energy and petrochemical company Repsol, with whom they have guided their riders to 20 World Championships. Their most successful rider is Spaniard Marc Marquez, who has six titles to his name in the premier class.  
Honda Number Plate Size
Honda cars on the UK road should display standard size number plates, which are correctly spaced and use the correct font. 
There are often questions around number plates for imported Honda Civic's, particularly the EP3 generation, as to whether it is legal to display import size number plates. This model is well known for being owned by Honda and Japanese car enthusiasts, and many have smaller imported size number plates on the rear of the vehicle. These sizes typically include 303mm x 152mm (12' x 6'), 330mm x 165mm (13' x 6.5') and 330mm x 178mm (13' x 7'). However, these plates are not legal on UK roads for this type of car. So, before you go out onto public roads, you must ensure you purchase standard size plates for your Honda. If you are displaying the car at a meet or show, then the import sizes are permitted for as long as you are on private land. 
We are also able to offer a number of other Honda number plate sizes for the likes of the Civic, CR-V and S2000. For example, we can offer a 658mm x 181mm rear plate for a 2006-14 Civic, 568mm x 152mm for a 2006-09 CR-V and a 559mm x 140mm for a sporty 1999-2009 S2000. For bespoke Honda plates for other models, please get in touch with us as we may be able to offer a product which is perfect for your needs.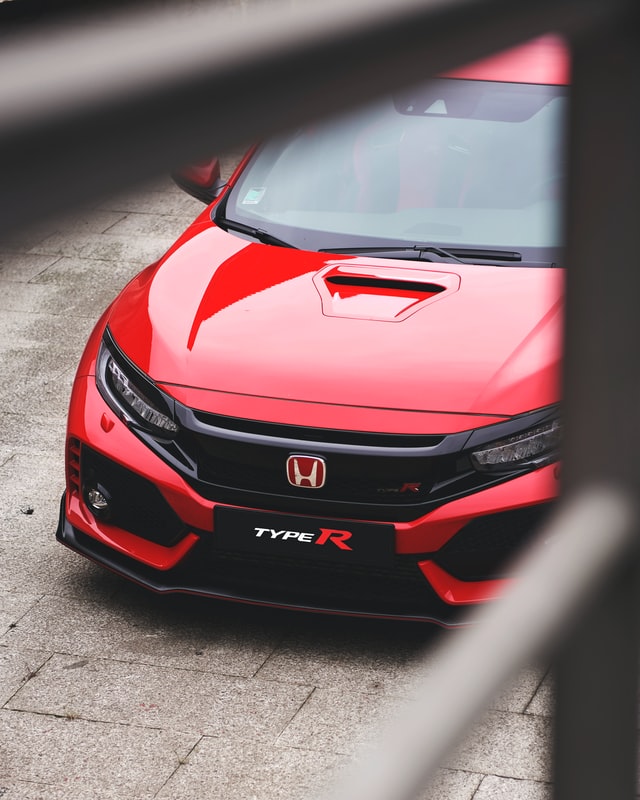 Honda Motorcycle Number Plates
As mentioned before, Honda doesn't just manufacture cars, as they're well known for motorcycles too. Fortunately, we cater for a wide range of vehicles and registration plate sizes, so if you're looking for Honda motorcycle number plates, you've come to the right place!  All of our motorcycle plates are fully road legal, adhering to British standards as required by the DVLA. The standard motorcycle plate size is 229x178mm (9x7in), and must be displayed on the rear of the vehicle. We're also able to offer a variety of text styles, including gel and 4D neon motorcycle plates!
Whatever you're looking for, when it comes to buying a new Honda license plate, you can trust Number 1 Plates to produce exactly what you're looking for. Head over to our Plate Builder today to start designing yours.