Kia Number Plates
Bespoke and custom Kia number plates from the UK's number one plate provider.
Kia began in 1944, from a modest company who manufactured steel tubing and bicycle parts. Since then they have grown and are now the world's 5th largest vehicle manufacturer. Kia has gone from strength to strength and bypassed obstacles, including a halt to production for 5 years from 1981-86 when military dictator Chun Doo-Kwan came into power, forcing Kia to only produce military vehicles. After their return, they faced further issues with bankruptcy in 1997, but were saved with the help of fellow Korean manufacturer Hyundai. 
Since then, Kia has focused on providing extremely reliable vehicles with their philosophy based on 3 core principles; 1. An unlimited sense of responsibility 2. A realisation of possibilities 3. Respect for mankind.
Reliability
Kia are renowned for their reliability, reinforced by having the third lowest recall rate of any manufacturer, bested only by Mercedes-Benz and Porsche, as well as the incredibly generous seven year warranty provided with all of their new cars; by comparison, most manufacturers only give three, with one or two exceptions, including Hyundai who offer five years. Kia as a whole and individual models often win awards around the globe, including from magazines such as WhatCar.
The Korean manufacturer is able to appeal to a wide range of consumers as a result of many different sponsorship deals, including FIFA and NBA, as well as individuals including Pierce Brosnan, Lebron James and Rafael Nadal. Arguably the biggest 'celebrity' endorsement comes from none other than Pope Francis, when he drove around in a Kia Soul on his visit to Abu Dhabi!
Kia Sportage
The Sportage holds the title of being Kia's best seller in the UK. In fact, in 2019, 2020 and 2021 it was placed in the 'UK Top 10 Best Selling Cars' overall!  It's not surprising that the Sportage is loved, with the ingenious former Audi design scholar Peter Schreyer behind the Sportage's distinctive looks since 2010. Schreyer's design also means that for 2010-16 models, we're able to offer a rear custom shaped Kia number plate for the Sportage which measures 672mm x 147mm.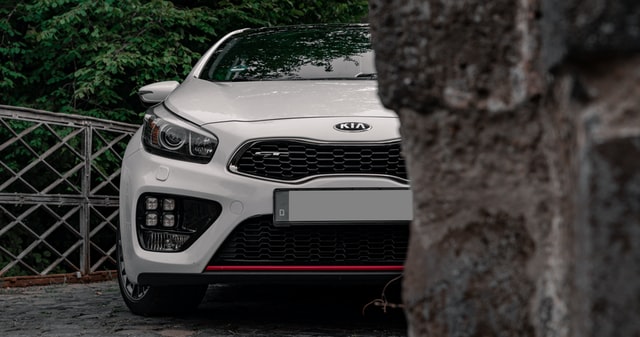 What size are Kia number plates?
Of course, all Kia's are able to display standard UK size number plates, however we are able to offer custom Kia license plates to the rear of the vehicle for certain models, just as we mentioned for the Sportage above. From a Carens to a Sorento, Cee'd to Niro and everything in between, we're sure we'll have the perfect Kia number plate for you! Why not head over to our Plate Builder and make yours today!