Lamborghini Number Plates
Custom Lamborghini Number Plates from the experts at Number 1 Plates
Founded by Ferruccio Lamborghini in 1963, Automobili Lamborghini S.p.A., or better known simply as Lamborghini, is one of the world's best known supercar manufacturers.  Over the years, the Italy-based company now owned by the Volkswagen Group has produced some incredible sports cars, including the Gallardo, Murcielago, Aventador, Huracan and have even branched out into the SUV market with the 2018 launch of the luxurious Urus. 
If you happen to be lucky enough to own a stunning Lamborghini, it's likely to be your pride and joy, and only the best will do. That's why we offer the highest quality number plates for Lamborghini's, all built to British Standards using superior materials, to ensure that your Lamborghini is the best-looking car on the road. 
Lamborghini Front Number Plates
Many Lamborghini's are delivered to their new owners without a front number plate fixed to it, however in the UK it is a legal requirement to display both front and rear number plates when driving on public roads. If you are stopped by the police, you will most likely end up with a £60 Fixed Penalty Notice, however you can ultimately be fined anywhere up to £1000 if your car doesn't display number plates correctly. You can buy front number plates for Lamborghini's from us today using our Number Plate Builder. 
Lamborghini Aventador Number Plates
The first Lamborghini Aventador, designed by Filippo Perini, was launched in February 2011 with it costing customers nearly £250,000 to buy one straight out of the showroom. Now though, you'll be able to buy a seven or eight year old Aventador second-hand for around £150,000. 
If you currently own one of these stunning supercars then you may be considering replacing the registration plates. If you're looking for custom number plates for Lamborghini Aventadors then talk to the experts at Number1Plates to discuss how we can help.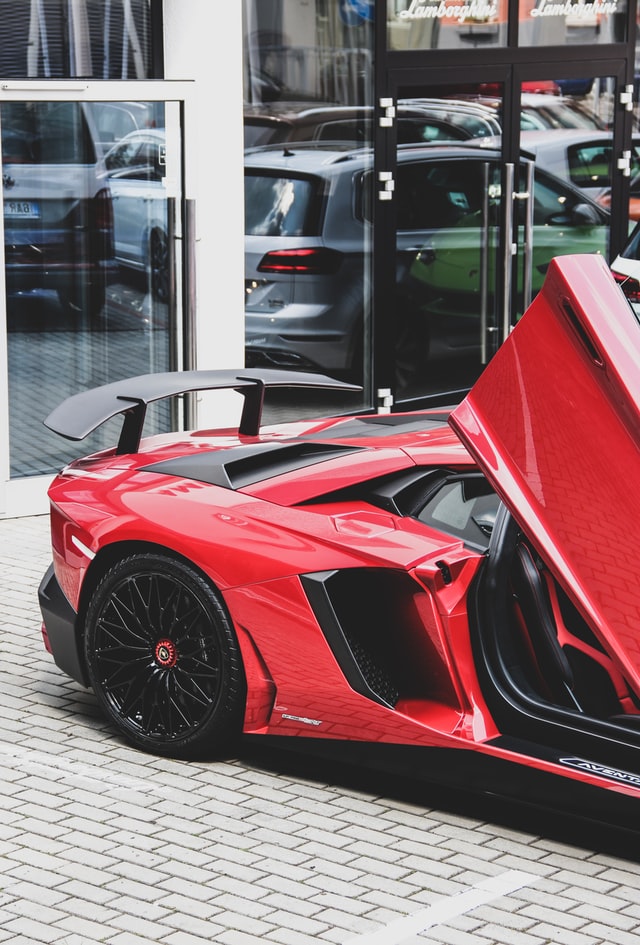 Is there a special Lamborghini number plate size?
Just like many manufacturers, some Lamborghini models can have custom sized license plates which are specific to that model. For example, the Aventador, mentioned above, has a plate size of 543mm x 140mm on models made between 2011 and 2016. The Urus meanwhile has a much larger plate size, which measures 627mm x 137mm. 
If you're not sure whether there's a custom size Lamborghini license plate available for your particular model, then feel free to get in touch with us and one of our friendly, helpful team will be able to assist you further. 
To build your Lamborghini number plates, simply head across to our Plate Builder and enter your registration.