McLaren Number Plates
Replacement number plates for your magnificent McLaren from the UK's number plate specialists.
The name 'McLaren' is probably most associated with Formula One, with Bruce McLaren founding the McLaren team back in 1963, and winning its first race in 1968. Unfortunately, the New Zealander died in a testing accident in 1970, however his name lives on, both on the race track and on the road.
In 1985, McLaren Automotive was founded by Ron Dennis, a British businessman and former mechanic, who had also become involved with the McLaren Formula One team after it merged with his 'Project Four' Formula 2 and Formula 3 team. In 1992, McLaren released the 'McLaren F1' roadcar, which was best known as the world's fastest production car, with it clocking up a speed of 240mph on its way to a Guinness World Record. Only 106 of these supercars were built, making them extremely rare – you'd be hard pressed to find one driving past you on your daily commute!
Just like with most supercars, you generally have to have quite deep pockets to be able to afford a McLaren! The McLaren 540C, the least expensive model in the range, starts at around £135,000, with the most expensive current McLaren being the Senna, which costs £750,000.
In terms of celebrity owners, businessman Elon Musk, actor Rowan Atkinson and musician Nick Mason have all historically owned McLaren's.
Does a McLaren need a front number plate?
Every car on the UK's roads must adequately display a front number plate which meets the British standards, and that includes McLarens! Some McLaren owners choose not to display a front number plate and instead put one in the windscreen of their beloved car, however this is illegal and could land you in serious trouble with the police. Why not build your McLaren number plates with us today using our intuitive Plate Builder?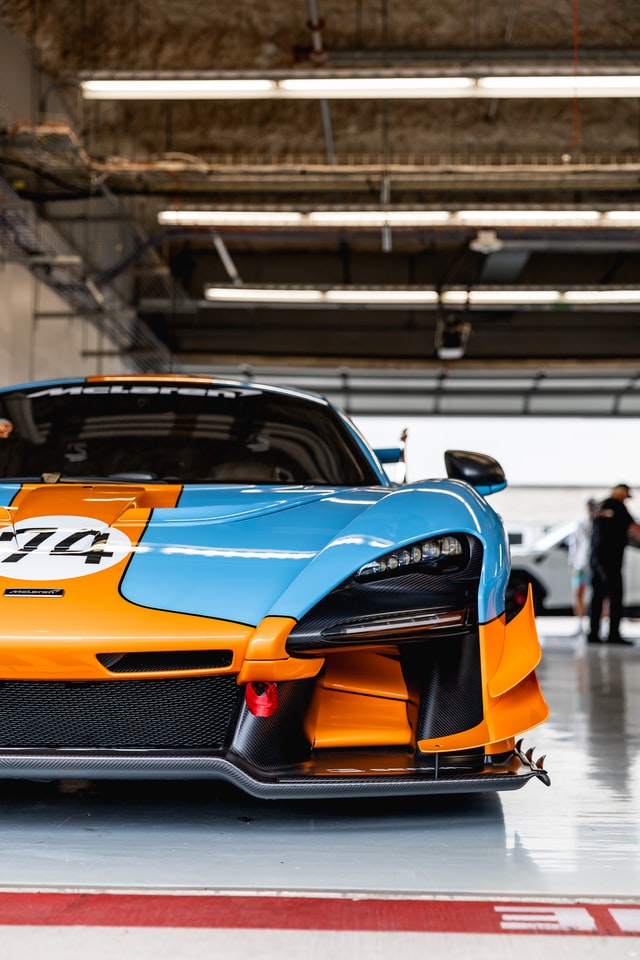 Do McLaren's need a specific size number plate?
McLaren models do not need a specific size – the standard rectangular plate of 520mm x 111mm will be perfectly acceptable. Of course, some people will have personalised registrations for their McLaren, some of which may be five characters or less. In cases such as this, then we will be happy to provide a short number plate. However, we're also able to supply you with a model specific option when it comes to the rear of your McLaren. For example, if you would like a custom McLaren license plate for your 570S, we would be able to offer a 544mm x 162mm plate. Likewise, we can also offer a bespoke size for the 650S, 720S and GT. So if you're in need of a McLaren number plate, then you're in the right place!
Build your McLaren number plates today using our Plate Builder, or if you can't find what you're looking for, then email us and one of the team will get back to you as soon as they can!