Nissan Number Plates
Bespoke and custom Nissan number plates from the UK's number one plate provider.
Japanese manufacturer Nissan, who were originally known as the Kaishinsha Motor Car Works, were initially founded in 1911, building its first car in 1914. The company went through many names in its early stages, including Kaishinsha Motorcar Co., Ltd, DAT Jidosha & Co., Ltd and Datsun. The name Nissan came about in the 1930's as an abbreviation of Nihon Sangyo, the holding company set up by Yoshisuke Aikawa in 1928.
Despite offering a wide range of vehicles, from small hatchbacks to commercial vehicles such as small vans, Nissan is probably most famous for its Skyline GTR model. The GTR was first produced as a Japanese touring car challenger between 1969 and 1972, with a road going version produced in 1973.  The Skyline GT-R was the flagship of Nissan's performance, with an TTESA E-TS All-wheel drive system and the Super-HICAS four-wheel steering system, but production ceased in 2002, with the model replaced by R35 GT-R. 
Nissan's relationships abroad.
Nissan has enjoyed a great relationship with a number of different manufacturers over the years, including the likes of Ford, Volkswagen, Alfa Romeo and more recently, Renault. 
In 1999, facing severe financial difficulties, Nissan entered an alliance with French manufacturer Renault. The agreement, which was signed in March 1999, was the first of its kind involving a Japanese and French car manufacturer, and has seen the two share parts across a number of vehicles including Nissan's own Juke, Qashqai and Note models.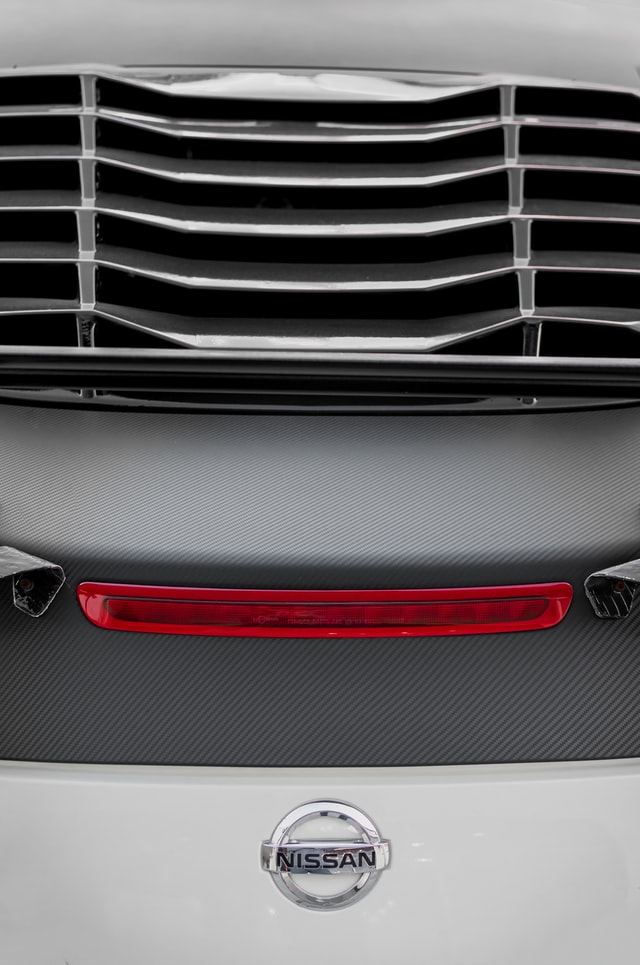 What size are Nissan number plates?
Every Nissan in the UK can fit standard UK plates measuring 520mm x 111mm. However there are some models which can display bespoke Nissan number plates, which fit perfectly to the contours of the designated vehicle. For example, Nissan's sporty 370Z can have a rear plate which measures 606mm x 188mm on models built between 2009 and 2015. This isn't the largest option when it comes to Nissan specific plates though, with the 2014-16 Qashqai able to use a rear which is 724mm x 144mm!
Here at Number1Plates, we create these plates to order, to ensure that your Nissan number plate fits perfectly on the model you own. To build one, head on over to our Plate Builder, or get in touch with us if you have any questions or need further help.