Rolls-Royce Number Plates
Bespoke & Custom Rolls Royce Number Plates.
Rolls-Royce is a luxury automotive company which was established in Manchester in 1904 by Henry Royce and Charles Rolls. The business boomed after their success with their first model 'The Silver Ghost'. It was released in 1906, and was renowned as "The Best Car in the World", yet it only had 10 horsepower! 
Fast forward more than 100 years, and Rolls-Royce is now one of the most famous names not only in the automotive industry, but across the engineering discipline. This comes as a result of years of producing intricately-hand built engines in aerospace, as well its continued building of luxury motors. 
Rolls-Royce started building engines for aircraft in the First World War, moving on to jet engines in 1940. In the 1960s, Rolls-Royce took a considerable financial hit from the development of its RB211 jet engine, despite it ultimately proving to be a great success. However, in 1971, Rolls-Royce was forced into liquidation, with the most productive parts of the business being purchased by a government-owned company named Rolls-Royce (1971) Limited. This company continued to run the core elements, but sold off holdings in the British Aircraft Corporation (BAC), and transferred ownership of the car division to Rolls-Royce Motor Holdings Limited. This was subsequently sold to Vickers in 1980.
The aerospace division of Rolls-Royce continued to be owned by the state until 1987, when the government sold it to the public. Rolls-Royce plc still owns and operates Rolls-Royce, although it is technically a subsidiary of Rolls-Royce Holdings. 
Rolls Royce – the luxury brand
Rolls-Royce may well be known for its luxurious aesthetics and ambiance, however the depths of the details go a lot further than you may have imagined. They are one of the only vehicle manufacturers to take such time and care with each individual car, with each one being designed bespoke to the future owners' specification. With fridges to chill champagne to perfect temperatures to bull leather interiors, a Rolls-Royce is the epitome of a luxury car. 
Special Models
It's safe to say that all Rolls Royce models are pretty special, however there are some which just take it that little bit further. Take the 'Phantom IV' for instance, a model which overtook the company Daimler in the 1950's when the Royals chose to opt for RR over it. Its notorious reputation for elegance and class meant that it was produced only for the elite heads of state, with Princess Elizabeth, now Queen Elizabeth II, being the first to receive one, out of the mere total 18 produced.
Rolls-Royce also produced a special one-off coachbuilt vehicle named The Sweptail. It set its billionaire owner back a whopping $13 million back in 2013. Of course, if the Sweptail ever needed a new number plate, we'd be more than happy to offer its owner a custom Rolls Royce number plate…all they have to do is get in touch!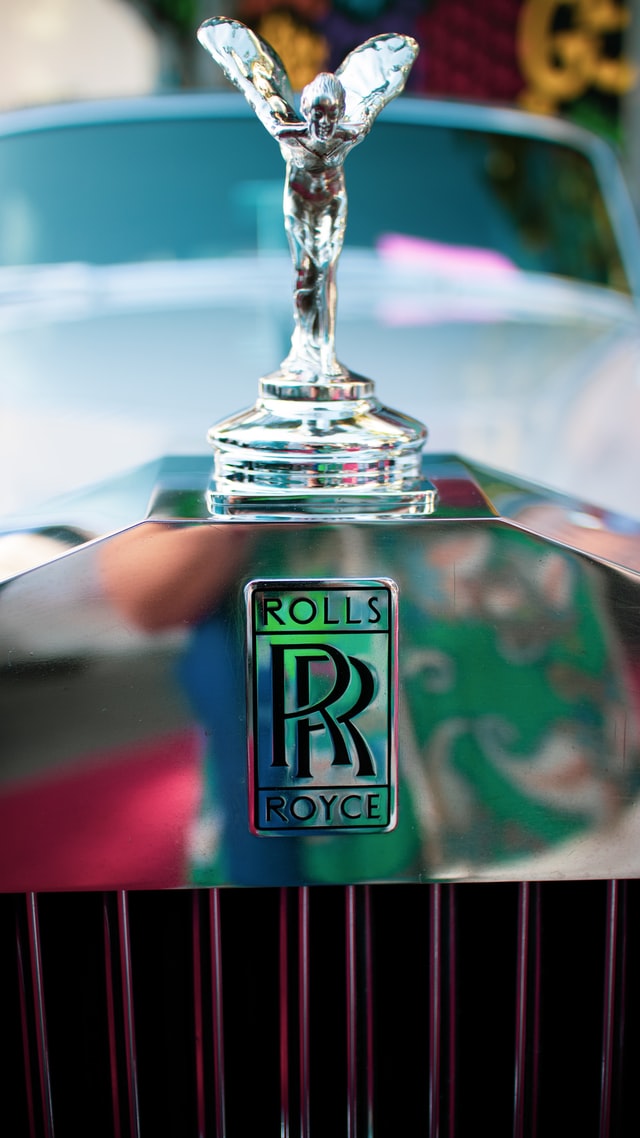 What size is a Rolls-Royce Number Plate?
Rolls-Royce number plates are completely dependent on the model of the car itself, as the models all have individual shapes with individual shaped number plates to correspond. For instance, the Cullinan model measures in at 685mm x 170mm, whereas the Phantom is 550mm x 147mm. Clearly very different sizing! Have a look at our plate builder to see all of the different model number-plates we offer, or get in touch with us today!
If the plates have fallen off of your pride and joy, or have become damaged, then we also offer Rolls-Royce replacement plates too. These are made of the highest quality premium materials, and can be designed exactly to your requirements. To purchase one, send an email to one of our specialists today.