Skoda Number Plates
Custom and replacement Skoda number plates at a great price!
Skoda is a Czech car manufacturer, which was founded in 1895 by Václav Laurin & Václav Klement, and was first established as an arms manufacturer. Currently a subsidiary of the Volkswagen group following a merger in 1991, their headquarters remain in Mladá Boleslav, Czech Republic. Skoda is one of the oldest car manufacturers in the world, only behind the likes of Mercedes-Benz, Peugeot, Tatra and Opel.
Prior to their takeover, primarily during the 1980's, Skoda had a less than enviable reputation for build quality and reliability, however with Volkswagen's guiding hand, the Czech company has risen through the ranks to be one of the most reliable manufacturers out there. The Skoda Kodiaq (2016-), Octavia (2013-2020), Karoq (2017-), Fabia (2015-), Superb (2016-) and Citigo (2012-) all featured in WhatCar's 'Most Reliable Used Cars' in 2020.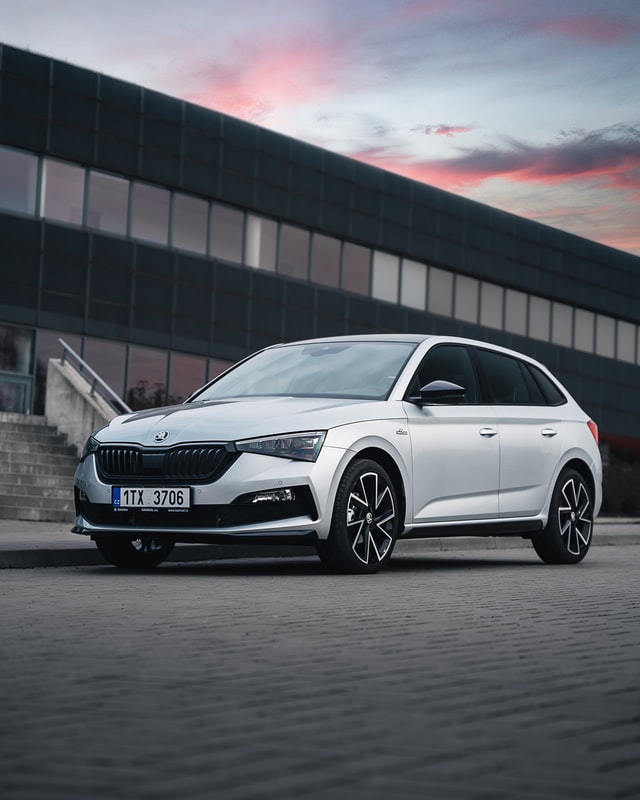 Skoda in motorsport
Skoda have been involved in various motorsport events for much of their history, primarily in various rally championships. Škoda first competed in the FIA World Rally Championship in 1999, with a WRC version of the Škoda Octavia VRS. Their best result with this particular car came about with Armin Schwarz's third place at the 2001 Safari Rally in Kenya. Since 2003, Skoda have used a smaller vehicle, their Fabia hatchback, to compete with, and have seen legends such as Jan Kopecký, Francois Duval and Colin McRae at the wheel.
What size are Skoda number plates?
All Skoda models are able to fit standard UK size number plates which measure 520mm x 111mm. 
Number plate for Skoda Rapid
The Skoda Rapid is one of Skoda's small saloon options which succeeded the Fabia Sedan, and was sold in core European markets, including the UK between 2012 and 2019. It has since been discontinued, with options such as the Scala taking its place in the market. Usually, number plates for the Skoda Rapid are of the standard UK size, however some owners choose to fix UK Large Rears (533mm x 152mm) to them due to the cavernous space on the rear of the vehicle. 
If you're in the market for a replacement Skoda number plate, or want to 'pimp' your Fabia, Octavia or Superb with a custom Skoda plate, then head over to our Plate Builder to build yours now!