Smart Number Plates
Buy Smart number plates and smart replacement plates from the UK's number one plate specialists.
Smart is a German automotive brand and a sub-division of Mercedes-Benz, which was founded in 1994.
The name 'smart' comes from the combination of 'Swatch', 'Mercedes' and 'art', after its founder Nicolas Hayek, the CEO of Swatch, was adamant about keeping 'Swatch' as part of the name. Hayek, who had noticed a gap in the market for a small, compact city car, initially approached a number of manufacturers to help with his project, including Volkswagen, BMW and Renault, before coming to an agreement with Daimler-Benz, the parent company of Mercedes-Benz.
The first model, the Smart City-Coupé (now known as the "ForTwo") was released in October 1998. Shortly after the successful launch in 9 European countries, Daimler-Benz bought out Swatch's remaining stake in the company. The brand saw many name changes, however finally settled with "Smart GmbH". 
Tiny Cars
There's no doubt that the cars are well known for their tiny appearance. You're definitely not wrong, as they're one of the smallest cars on the road! Measuring around 8.5 feet long and an incredible 5.5 feet wide! Although they are so small, everyone who owns one says that actually they're really roomy inside.
Smart Models
Since being released in 1998, smart has come a long way. With many models later, the company now only has a select few models on the market. With the 'ForTwo', 'ForTwo Cabrio', 'ForFour' and the electric versions. As much as we love smart, it's definitely safe to say that popularity is dropping. In 2020 alone sales dropped massively, with just 27,218 units sold. 
The ForTwo in particular is one of smart's best selling models, with 3 generations it's definitely a keeper. Infact, most Fourtwo's are almost totally customisable and available (except in North America, where they are halting production). You are able to shop for smart license plate for the Fortwo with us here in our plate builder.
In terms of smart number plates, most models use standard sized uk plates, however, we are also able to create a 594mm x 147mm rear plate for 2007-14 models of the ForTwo.
Electric Transition
Smart had wanted to go electric since they started, however the technology just wasn't advanced enough, and so they put electric ideas on hold until development began in 2006. With multiple models and new releases, smart has paved the way for a new all-electric era. Notably the 'Electric Drive' range, with a 17.6killowatt-hour lithium-ion battery, 80 horsepower and a 118 pound-feet of torque. Not to mention the range of 99 miles. It's impressive to say the least, and we're sure that smart has a lot more to come!
If you own one of these, then feel free to show it off with the 'Green' EV plate, available as one of many smart number plate options on our Plate Builder.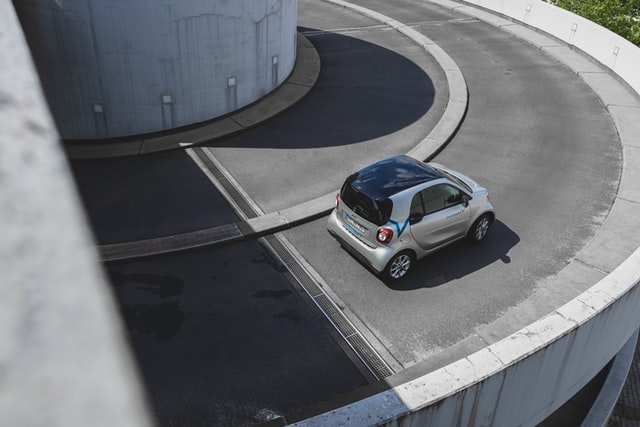 Controversy
Smart found itself in a small circle of controversy, when it released its advertising on the safety of their vehicles. Of course with such a small compact car, it seems unlikely that there would be much protection in a collision. Smart sought to disprove the thought by releasing an advert whereby an SUV was dropped onto the platened frame, which didn't budge. Claims went around that these adverts were false, and so smart disproved these by revealing all of the behind the scenes footage!
Whether you're looking for a smart replacement plate, or a complete set of smart number plates, you can buy these from Number 1 Plates today. Use our intuitive Plate Builder to make yours, or get in touch with our team if you have any questions.