Volvo Number Plates
Custom and bespoke Volvo number plates from the UK's plate specialists.
Volvo, the Swedish company, is well known for their safety, quality and stability. Founded in 1927 as a subsidiary company of SKF, Volvo cars are built with the main principle and priority of safety and smooth driving – this has been shown time and time again through their constant innovation and design of new safety features, practical structures and comfortable drives.
Since the first Volvo was released, the Volvo ÖV4, they've had many models and designs, including the 164 from the late 1960's, through to the 960 of the 1990's, and more modern models such as XC40, XC60 and XC90 from their SUV family of vehicles. Over the years,  Volvo has always made a conscious effort to focus on the sustainable, safe design which they're renowned for. As such, Volvo's are often regarded as practical family cars, and are also favoured by a number of police forces in the UK.
In 1999, the company split to form 2 companies; Volvo Group (manufacturer of trucks and vans) and Volvo Cars, owned by Ford Motor Company from '99-2010 until they were bought out by the Chinese company Geely Holding Group. 
With approximately 2,300 local dealers from around 100 national sales companies worldwide, Volvo Cars' largest markets are China, the United States, Sweden, United Kingdom and Germany. Most of its worldwide employees are based in Sweden.
Safety In Volvo Vehicles
As mentioned, Volvo is most notable for its innovative design and safety features. 
Since 1970, the company has had an official 'testing team' and their own lab with two test tracks of 108 and 154 metres long respectively, off road testing and even real-life crash investigations. The team crash a car nearly everyday, and since they started, they have crashed over 40,000 cars with 70,000 dummy passengers. They really are invested in safety, even to the extent where recent research has included dropping brand new Volvo's from a crane 98ft high!
Although it may not be that well known, Volvo were the brains behind many safety designs which may seem "standard" nowadays, but they didn't exist before Volvo designed them! Despite this, they don't boast of these as they believe that "safety is for everyone".  From the 3-point seatbelt, Side Impact Protection System and knee airbags through to rear-facing child seats and booster cushions, Volvo really does think of everything! The Swedish giants are on a mission to ensure that no deaths or serious injuries will happen whilst in one of their vehicles and they're certainly not far off from this.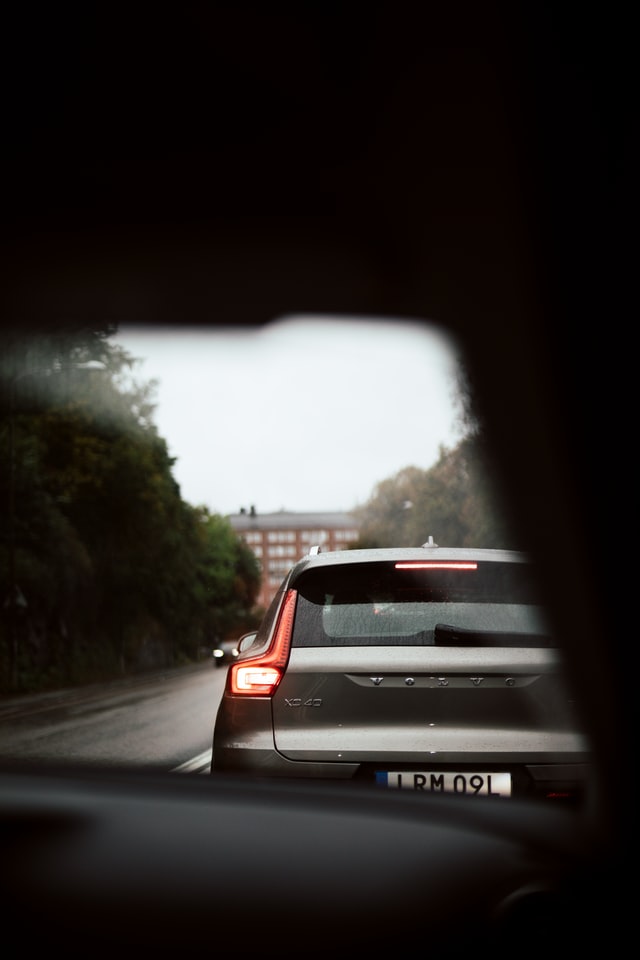 What size are Volvo number plates?
All Volvo's are able to use standard UK sized plates, with some also able to display Large Rear variants. However some people may prefer to have a custom Volvo plate on their car, which fits perfectly with the contours of the car. 
For example, if you're looking for a Volvo number plate for an XC40, we can produce a rear plate which measures 600 x 130mm, which seamlessly fits to the curves of the rear of the vehicle. Likewise, a specific Volvo license plate for a 2009-16 XC60's or a  2003-14 XC90's, measure 748mm x 156mm and 636mm x 155mm respectively. We're also able to offer bespoke Volvo plates for other models including the now discontinued C30 model, as well as the XC70 and V60. If you're looking for an option such as this, take a look at our custom number plate builder, or get in touch with one of our expert team today!