Showroom Number Plates
Branded Number Plates and Showroom Registration Plates
Create a professional and luxury feel in your showroom!
Showroom number plates, otherwise known as dealer plates, are used by car dealers in showrooms to display text, company logo or vehicle model. Dealer number plates can help you to create a professional appearance so that customers know that they are in an established premise. Dealers use the showroom number plates to capture the attention of the customers. The customised number plates deter unwanted criminals off information about the original vehicle registration number. Anyone who purchases a car with showroom number plates is protecting himself accordingly, knowing the value of the car. The primary purpose of the showroom plates is to display information about the car in a way that will benefit both the customer and dealers.
Disclaimer on the use of Showroom Number Plates
These branded plates are used as display plates in showrooms and they are not for official road use. There are no legal requirements that these number plates must follow. Dealers can customise the showroom number plates according to own specifications. If you intend to use a number plate on the road, talk to Number1Plates to see some of the available options. We have different types of number plates that comply with the DVLA requirements.  
How to customise the showroom number plates?
Showroom number plates come in different shapes and sizes for special events. Number1Plates makes both the ultra-thin, small and large number plates according to the customer needs such as marketing events or vehicle launches. Furthermore, the materials used to make the plates range from metal, acrylic and foam board. Our premium quality number plates are printed using the latest LED technology to capture the photographic elements in the plates. Your brand is illuminated through the sharpest photographic quality that brings out the desired range of effects on your brand. We handle small and bulk orders at the best rates in the market. There is nowhere else to get flexible customisation options at affordable prices like here at Number1Plates.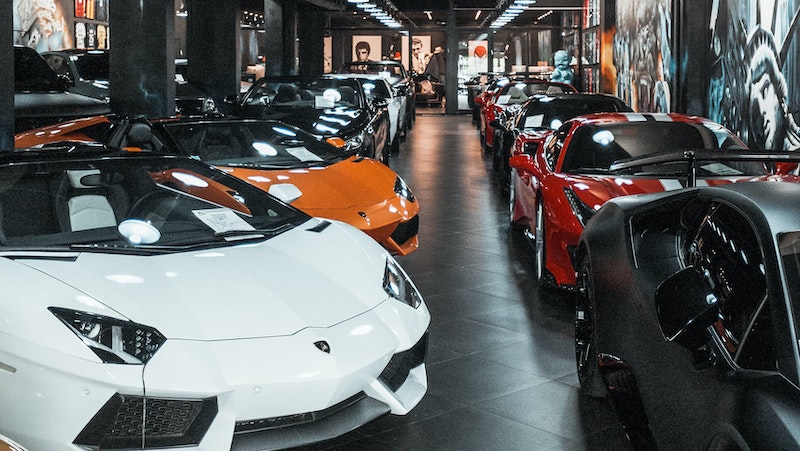 Why Number 1 Plates is the best Showroom Plates maker?
Our showroom number plates are built from scratch according to your specifications. Go to the online plate builder and begin the number plate making process in simple steps. Number1Plates will start to make the number plates immediately you make an order. Our super-fast dispatches are done to save your time as well as allow you to make more orders. So, if you make an order today it will be delivered to you the next day. Any questions related to the showroom plates ordered from our site is handled by our able customer support team. Remember that showroom plates are highly customisable and therefore, you can be sure that we will meet your needs.
All our car dealer number plates are illegal on the roads as they are intended for use in the showrooms. Nevertheless, you can order several number plates from us which are road worthy. At Number1Plates, we focus on your needs as the customers and quality is one of value you get for every showroom plate you order from us. Prices start at as little as £10.99!