2016 Motoring Predictions: Driverless, Electric, Personal
While it terrifies us to say it, we've already powered up full-throttle into 2016 (we're just three days away from being halfway through the first month and the 'it's Christmas' excuses officially no longer work). So, before it all ends and we're stuck making those faux 2017 resolutions, here's what we think will happen in the world of motoring this coming year…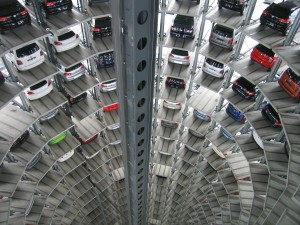 Personalisation
Gone are the days of unrecognisable transportation. Personalisation is a hot trend and we think it might just get even bigger. Whether it's subtle touches added to new cars in the buying process, unusual shades (think the diamante and gold models seen around London last year), or the good old fashioned personalised number plate – now's the time to express your personality (albeit subtly) through your motor.If you're not quite ready to go for the sparkly sheen on your car quite yet, why not try our custom plate builder online using your existing registration.
Driverless cars
According to Tesla founder Elon Musk, fully autonomous motor vehicles are just two years away from being launched. And, while we won't be hanging up our driving gloves quite yet, it's going to be a huge year for technological progression and media coverage.
Just the other day, Ford announced success testing their driverless car in snow (previously one of the biggest issues for sensors on autonomous vehicles), while Chinese car manufacturer Baic have declared their plans to test drive without any safety drivers inside (ambitious or dangerous, you decide).
Regardless, autonomy in cars is something we're going to be hearing a lot of in 2016…all we really want to see, however, is how well they fair up parallel parking in heavy traffic at a supermarket on a Saturday afternoon.
She's Electric…
Electric cars aren't a new thing, but we think they'll be having somewhat of a reemergence in 2016. It's an industry "open secret" that Apple is developing an electric vehicle. The organisation has yet to confirm or deny the rumours, but internet scourers have already speculated on the purchasing of automobile-related domains registered by the tech giant including apple.car and apple.auto.
Ford, meanwhile, plans to launch 13 electric vehicles by 2020 (which, as we know all too well, isn't too far away) and even Aston Martin has invested heavily on making a model to rival Tesla. With more and more councils investing in schemes to encourage the use of electric around the city, you might be hearing more about this as the year progresses (though we can't guarantee you'll hear the car themselves with such quiet motors).
Technology will rule the dashboard…
It was a sad day when our extensive driving music collection on tape had to be upgraded to the sleek (and actually far more useful) CD player, and now it's time for the compact disc to also wave goodbye to its maker.
The majority of new cars now come with Bluetooth connectivity for phone calls and music, and options for GPS capability built in, but we predict we'll start see some new technology making its way to our dashboard.
Volkswagen recently unveiled their take on the future with BUDD-e; a gesture-controlled dashboard with no wing mirrors (and electric motor to boot). There are safety concerns about our increasing obsession with touchscreen technology and how distracting new ideas in the car could be, but coupled with driverless technology – we think this can only get bigger!
What do you think the trends of 2016 will be? Whether you agree or disagree, let us know on Twitter or Facebook.