Daniel Knight In The Headlights
OUR AMBASSADOR TODAY: DAN KNIGHT
Meet Dan, another one of our proud ambassadors for Number1Plates! We spent some time having a chat with Dan to find out some information for you all. We've also put his Instagram in further on. You can have a look through his posts, get involved and ask him any further questions you have – or you can ask us of course!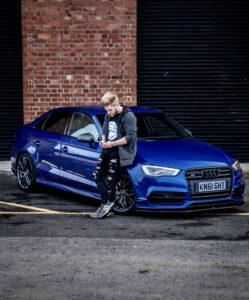 "So then Dan, we're sure that there's a lot to know about you – where do we start?"
"Hey! So I'm Dan Knight from Newcastle and I'm a proper car fanatic. I've always been super interested in cars, from driving them and taking photographs to even starting up my own small following on social media pages. I was always surrounded by them since I was young and they've always been a big part of my life. My friends and family were big into theirs – that must be where the love came from! 
"When I'm not working, I'm either spending time with my family or going for drives (and taking photos!). My five year old daughter has got the car bug too – I take her out for a spin quite often and she's either telling me to go faster or revving the engine – you've got to start them young!"
"What car do you have? And what's your dream car?"
"It's funny you ask those questions together really because the answer for them both is the same! I've currently got the Audi S3, and genuinely wouldn't wish for anything else. It's totally perfect for me. I was looking for an S3, and luckily my local Audi garage managed to source one with all of the specifications – I was so pleased!
I know most people would probably opt for a faster, more expensive super-car as their dream car. Mine has to be the S3. I'm lucky enough to own the car that I'm head over heels for. So Audi it is, sorry to disappoint!"
"I mean I can't say that I own my dream car! So do you like to get involved within the Audi community at all?"
"Definitely! In fact, back in 2015 after I bought my first Audi, I subsequently started up the 'North East Audi Owners Club' ('NEAOC'). I had realised that there were lots of Audi Clubs throughout the country, however one was missing for the North East, and so I used my initiative and started the club up here! Over the past 6 years I've built up a pretty good community, I love it. It all just started as a slight interest and now it's definitely a huge hobby!"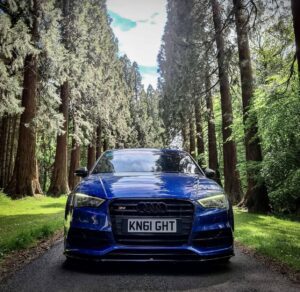 "That sounds great – what goes on with the North East Audi Owners Club?"
"Loads! It just started off as a group on Facebook but we've grown massively. We like to meet up for social events throughout the North East area from little photoshoots to meeting up at sponsors garages to get a good look around everyone's cars. It's great as not only do we get to have a nosy and become mates with each other, but usually there's food and drink on as well so it's a load of fun.
A few times there have been supercars and hog roasts too, so it's definitely something I'd encourage people to get involved with! We used to meet up monthly but of course with Covid-19 we've not been meeting up at all, which is a real shame. I know that we're all excited to get back together and have a good catch up, even if we've been doing nothing all year!
"So, the question we're all waiting for – what're your favourite style plates? And which would you recommend to our community?"
"Personally, I'm definitely a fan of the 3D Gels – I'm hoping to get my hands on some of the 3D Gels with blue underneath, as they'd definitely go with my Audi. I would recommend the 3D Gels to everyone. Not only are they a little cheaper than the 4D's, but I think they look a bit sleeker! Having said that, I guess it depends on the car you've got and what look you're going after. For me though, the gels definitely give a smooth, more polished look. So thank you for those!
"No worries that's great – we're just glad you like them! Thank you so much for joining us today Dan, it's been a pleasure having you!"
"Thanks guys for your time, looking forward to getting back in touch soon!"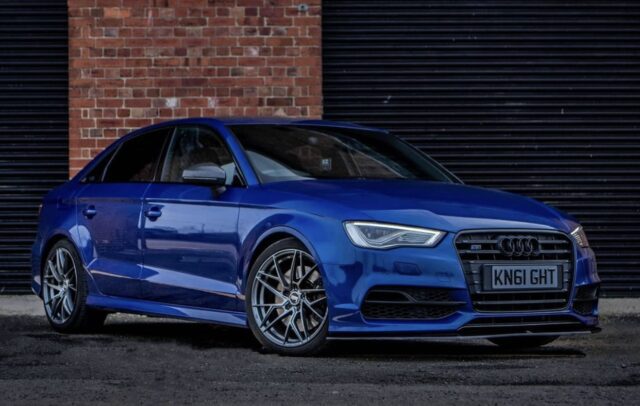 ---
Go ahead and check out Dan's Instagram pages. ' @dani3l_anthony ' – give his amazing page and photos a like and a follow!
If you're interested in getting involved and becoming a Number1Plates ambassador yourself, don't hesitate to contact us – we'd love to hear from you!
---