Adam Lander In The Headlights
Our Ambassador Today… Adam Lander!
It's that time again… meet Adam! We're proud to introduce Adam as one of our Number1Plates brand ambassadors! We were glad to have a catch up with him and find out some great stuff. From first getting involved with cars to the day-to-day life of a N1P Ambassador! 
We can't wait to introduce Adam to you all and expand our community even further.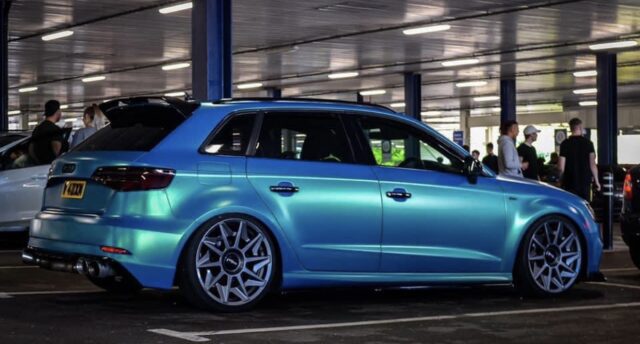 "Hey Adam! How're you doing? Tell us a little bit about yourself."
"Hi there, I'm Adam and I'm 21 years old living in Derbyshire. I currently work in product design using advanced programmes – such as CAD. With these I make and design all different types of packaging and loads of other cool bits! It's something which luckily, I really enjoy doing. It keeps my brain working and I am always busy / on-the-go. Another great perk is that everyday is different from the last, so there is no chance of clock watching."
"That sounds awesome – and it's good you enjoy it! When would you say that you got into cars?"
"I would say that I properly got into cars only around 2 years ago. I went to my first car meet with my friends and all of their cars and saw how much you could change and 'upgrade' any car yourself! It made me realise how you can alter any car into anything you can think of and really make it your own. Whether you're on a budget or not, it's easy to 'pimp' up as it were. From then on I was drawn into trying to modify my own. It became a hobby pretty quickly and I love being able to have fun and do my Audi however I want!
"So what car are you driving currently? And what mods does it have?"
I currently drive a 66-plate Audi A3 8V S Line, and would struggle to change to anything else after having it. It's got an impressive 150 BHP with a 1.4L engine – perfect for what I was after, it's a beast. 
Making sure that it looked the part was also important to me, so I decided to get it fully wrapped in "Avery Dennison Satin Metallic Cool Teal" – such a great colour and it really stands out on the road. It's a bit different to your usual colours which is why I went for it. Why blend in?
I didn't just want to stop after the body work, so I went on to modify the rest, including Rotiform CVT Alloys, which are 19×8.5 ET45. 
With Bilstein B14 Coilovers, Ramair Induction Kit and a full custom 'De Cat and Cat' back exhaust – some of the perfect finishing touches. I'm now just waiting to get it mapped to provide some extra 'umph' to it! I"m excited to have all the work done and get it out on the road and at meets."
"Have you got any other future goals for your car?"
The future goals with the car – this is if I keep it for a while longer –  are to 'wide-body' the car with a new full body kit. Obviously it's not the cheapest modification – especially as I would be adding air ride suspension and much-much wider wheels. I best start saving!" 
"We love your interest in your car, it's great to see some enthusiasm!" 
I make sure that I keep it in tip-top condition and it always has to be clean so at least 3 times a week I'm out scrubbing! I love to keep adding and changing things around, no matter how big or small. It gives me something to look forward to and DIY is the best way. The car shows keep me motivated to make sure that I'm keeping my car at its best. There are some really proud moments when at the meets. Furthermore, it's a great feeling when other people look at it and give me compliments. I think this is because I didn't go for an "OEM" or "Sleeper" look so it's different and attractive.
"You're allowed to have 1 choice… favourite ever car that you'd have?"
If I had to pick one car to have out of any it would have to be a '1967 Shelby GT500', I don't know what it is about them cars but I love them. Of course you could pick a supercar such as a Lamborghini or a Ferrari. However, there's just something about the Shelby that is underrated and awesome! I would drive it all the time – I've never fully understood why some people keep their beauty cars locked away. It's your pride and joy, so why not show it off?"
"That's a great answer, I know a lot of the team here would definitely agree with you! We're so glad to have you as an ambassador for us Adam, and thank you for all your time speaking to us. We've really enjoyed getting to know you!"
"Thank you for all the support Number1Plates have shown me, I just want to say I have been buying off of Number1Plates for 4 years! Way before you decided to sponsor me. Plate quality and the customer service is unmatched so thank you for being great!"
---
We'd like to say a huge thank you to Adam! We'd really encourage you to go ahead and follow his social media pages. Take a look at some of the photography he posts of his car – you won't be disappointed! His Instagram is @v_4dxm   – go ahead!
Adam (@v_4dxm)