Are My Number Plates Legal?
---
Since the publishing of this article, many thorough examinations of the number plate industry have taken place. This has uncovered even more frightening statistics about how car crime related to the cloning and misuse of vehicle registration plates continues to rise. Some of our competitors have been uncovered to supporting this kind of activity by providing number plates without taking the necessary steps to ensure that the person placing the order is doing so legally.
AutoExpress, the hugely popular UK motoring magazine conducted an investigation to see how easy it really is to buy illegal number plates online. They approached  many online retailers (all of which are listed in their piece) and only one company took all of the steps required to ensure a proper purchase. The order was subsequently cancelled as the buyer was unable to supply the correct documentation, that company was us, Number1Plates!
---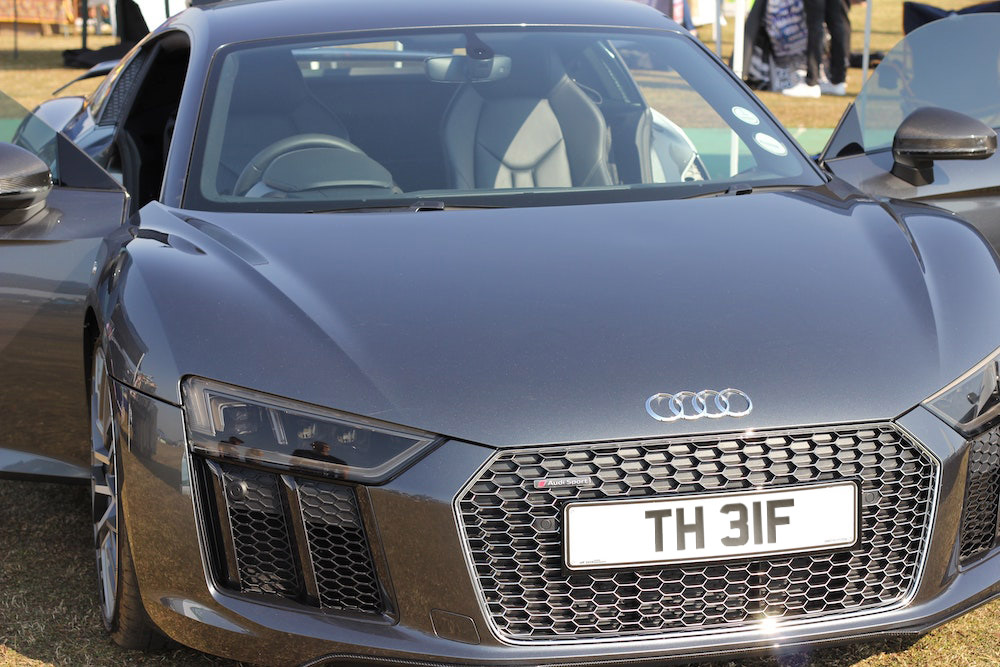 Unfortunately, crime is something that we are unable to stop, and we never will. Theft and the illegal selling of number plates is said to be ever increasing, due to manufacturers not following the correct proceedings when supplying number plates to their customers. This allows criminals to buy number plates for registrations that they are not the rightful owners of, meaning they can mimic other vehicles and commit further offences whilst doing so. The law on number plates is in place to reduce this as much as possible, and this is put in place with you in mind.
To be able to receive number plates that you have ordered from us you must be able to provide certain documents and information that prove that you are the rightful owner of the registration that you are purchasing from us. The DVLA provide us with two lists that you will need to comply with to receive you number plates, those are:
Identity documents
You can use the following to confirm your name and address:
driving licence
utility, Council Tax or rates bill from the last 6 months
bank or building society statement from the last 6 months
national identity card
The following will confirm your name only:
passport – does not have to be issued in the UK
bank or building society debit or credit card
police warrant card
armed forces identity card
Proving you can use the registration number
You must have one of the following to show you're allowed to display the registration number:
vehicle registration certificate (V5C or V5CNI)
new keeper supplement (V5C/2 or V5C/2NI)
certificate of entitlement (V750 or V750NI) to the number
retention document (V778)
a renewal reminder for vehicle tax or SORN (V11 or V11NI)
temporary registration certificate (V379 or V379NI)
a number plate authorisation certificate (V948) with an official stamp from the Driver and Vehicle Licensing Agency (DVLA)
an electronic number plate authorisation certificate (eV948 or eV948/2)
a letter of authorisation from a fleet operator (including lease or hire company) quoting the document reference number from the registration certificate
if your fleet is in the new V5C on demand scheme (also called 'V5C suppression'), a PDF of the vehicle's details from the view vehicle record service
UK trailer registration certificate (VTRC)
The final highlighted option was recently added to this list. This is due to new legislation stating that commercial trailers over 750kg and all trailers over 3500kg must be registered when they are being towed outside of the UK. So any trailers making international trips must register via the DVLA, then display but their own registration plate, and that of the car that is towing it.
All of the options on our website, including our 3D and 4D plates are fully road legal and comply to British standards for number plates. As long as you can supply the right documents, we are more than happy to send your order out to you the same day!
There are also many regulations in place that ensure buyers are not purchasing show plates for use in place of the replacement number plates that they should be purchasing. Our pages states clearly what the difference is between the two types of registration plates that we offer. Show plates are full show purposes only, and should not be fitted to vehicles on UK roads under any circumstances. Only replacement plates that follow these guidelines can be used:
Characters must be 79mm tall
Characters (except the number 1 or letter I) must be 50mm wide
The character stroke (the thickness of the black print) must be 14mm
The space between characters must be 11mm
The space between the age identifier and the random letters must be 33mm
The margins at the top, bottom and side of the plate must be 11mm
Vertical space between the age identifier and the random letters must be 19mm