F1 x Call Of Duty
Formula 1… In Call Of Duty?
The makers of Call of Duty have announced something special. Indeed, the creators will release Modern Warfare 2 in October. The game will feature a map with Singapore's Marina Bay Circuit. Head scrambled?
So, What F1 Track Is It?
The new map will be based in and around the paddock and pit lane of the Singapore circuit. With Formula 1 cars whizzing around the track, of which we assume will be out of bounds to users! From the Infinity Ward trailer, it looks to us like there's been a fire in the pit lane, with various cars and equipment on fire. Lighting looks incredibly impressive, with bright LEDs lighting the pitlane. Mellower lighting surrounding the circuit on the various fairground rides and amusements. There's a lot of questions to be answered by the makers. One big question on where the idea came from in the first place?! Maybe they're wanting to get involved with the F1 hype at the moment…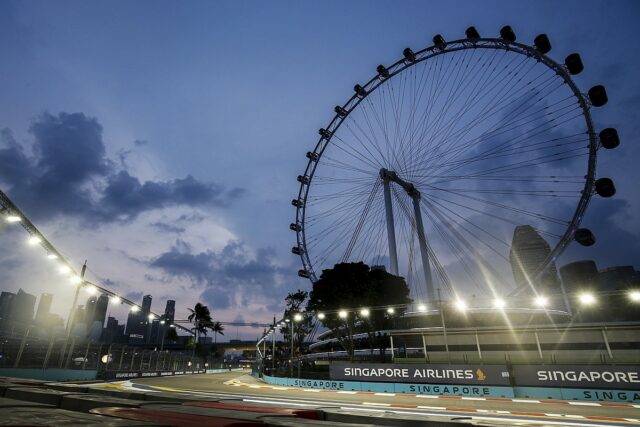 Call of Duty's official Twitter announced "We understand that, with our agreement, Infinity Ward have announced they designed a Grand Prix Map as part of the #MWII Beta,". This is a reflection on the viral statement of F1 driver Oscar Piastri last week. "This is right, and the map will be playable for the 2022 Beta. We will be playing on Grand Prix in #MWII this year."
The full game will be released on 28th October, on PC, Playstation and Xbox