Number1Plates Sponsor British SuperBike Rider Dan Linfoot
British SuperBike Official Sponsors
We are delighted to announce here at Number1Plates that for the second year running, we are official sponsors of British SuperBike rider Dan Linfoot for the 21st series of the competition! 
Last year, Dan faced some tough competition alongside difficult tracks and terrains, however this year he is certainly hungry for the cup, and we are all fully behind him with that.
Born in Knaresborough, the North-Yorkshire rider has years of experience under his belt as well as the utmost talent and skill one could hope for. Dan really has pulled it out of the bag before, twice claiming the champion title through BSB.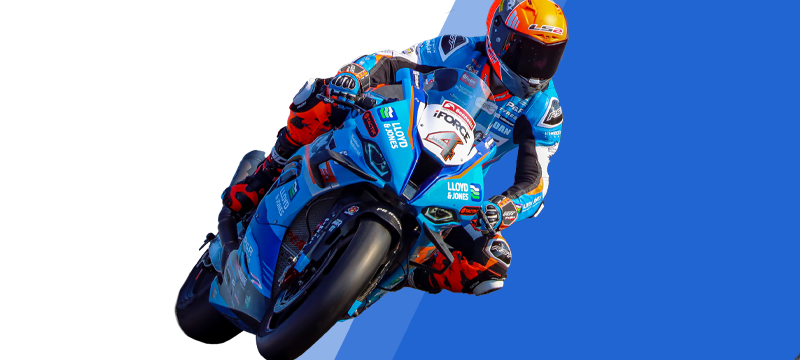 This year however, Linfoot has made the move from Tag Honda racing to PR racing, a move which he is very optimistic and excited about. 
Speaking about the move, two-time BSB race winner Linfoot said:
"I have never ridden the BMW M 1000 RR before and am looking forward to developing the bike and showing the bigger teams our rear wheel. I definitely want to be aiming for a regular top ten finish and then a top eight.  Obviously, I would like to push for the Showdown, I have been there three times before, so I know what is needed to get us there."
On the continued partnership, Aldan Ibbetson, Managing Director of Number 1 Plates said:
"We're delighted to be working with Dan again for the 2022 British Superbike Championship.
"Dan is an experienced competitor who is well-positioned to be racing at the front end of the grid, and we're looking forward to seeing him compete in the upcoming season. We are raring to go with the upcoming races fast approaching, we have full faith in Dan and are sure that he can make us all proud. 
I've always been a great fan of the BSB Championships, so to be sponsoring Dan for a second year running is just fantastic."
Photography