The £19.99 a month Citroen AMI
The Cheapest Car… ever
In the Number1Plates office, we've had a bit of a soft spot for the AMI since its launch last year. It has now been revealed that you can get the car on a PCP for just £19.99 a month over two years; albeit with a £2,369 deposit.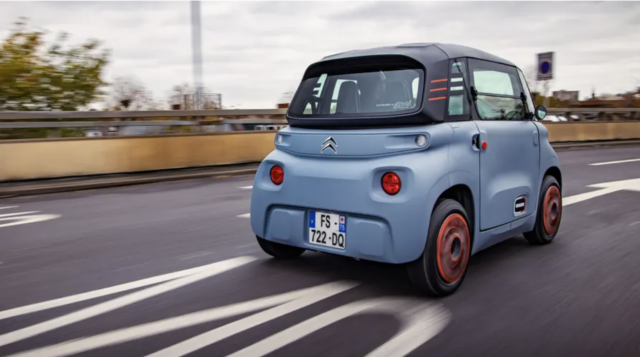 If you've not heard about the AMI before then we'll give you a bit of a background on it. It's an all electric, four-wheeled microcar with a top speed of 27.9mph. Ok, we get that it's not going to get you anywhere quick, or anywhere far on that matter; with a range of just 46 miles! However, what a perfect car for a daily commute in the big city! The car is only 2.4 metres long and 1.4 metres wide. For comparison, the MINI is 3.8 metres long and 1.7 metres wide. This Citroen is TINY! Parking is going to be simple, being able to find your way into tight parking spaces and down narrow streets with ease.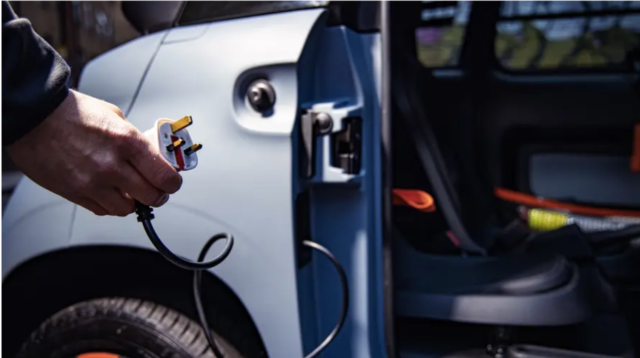 Arriving at work, you can plug the AMI into either a 3-pin plug or an EV charger; it has the ability to fully charge the 5.5kWh battery from <10% to 100% in three hours. So if your workspace has free charging, the AMI isn't going to cost you much per month to run, apart from the odd home-charging and insurance, which we don't expect to be a great deal. Citroën UK's Managing Director, Eurig Druce, said: "Having AMI in the UK is crucial, bringing our 'Power to the People' brand positioning to life – emphasising that Citroën offers every kind of electric for all kinds of people. To be able to offer a fun and fabulous all-electric urban transport solution like Ami for just £19.99 per month is something we are really proud of – it is another example of Citroën at its very best, delivering affordable electric mobility for all."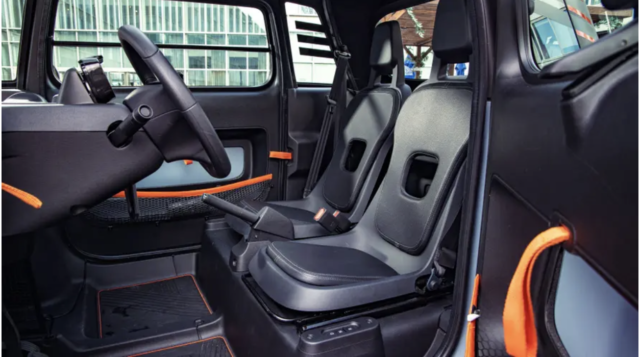 There are four different trim levels; The AMI, POP, VIBE and CARGO. The CARGO does what it says on the tin, with a small storage space instead of a front passenger seat. There's three different colours to choose from, blue, orange or grey. The exterior colour transfers to the interior of the car with different coloured accents depending on what coloured pack you choose. 
You can reserve this now, for a £250 refundable deposit. Citroen are contacting customers daily, on a first come first serve basis. Deliveries of the AMI are expected to start later on into summer.