The 7 Coolest Car Features To Date
With the average person spending 37,935 hours driving, it's no surprise that the car manufacturers are doing all they can to come out with the newest and coolest technology. You might be thinking 'what more do I need in my car?' – which is totally OK. Realistically, nobody needs these features, but sometimes a taste of the finer things in life is just what you need – and they're really really cool!
We took a look through some brand new autos and some oldies but goldies, from them all we picked out our favourite features and took the time to explain why you would need it in your life! 
From least to most favourite… the famous features:
Seat Massager – Cadillac XTS: You know that feeling, when you've been driving all day (driver or passenger), and you get the cramps in your thighs and lower back. Walking around helps a little but you just cannot seem to get rid of the aches and pains! Well that's where Cadillac swooped in with their ingenious technology of massaging seats! With different settings and styles, the seats deeply massage your legs and back to provide you with an enjoyable ride. Whether you're travelling over a long or short distance, it's there to be used!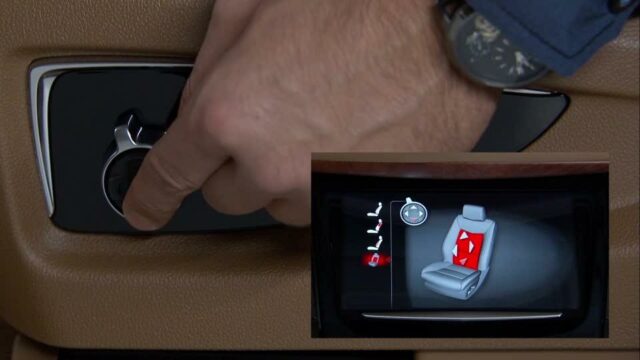 Seat Coolers – Volkswagen Phaeton: What's so good about having heated seats if you can't have the opposite as well! For those super hot days when you just can't get the car cool enough, or when you've just come out of the gym and the last thing you need is to stick to your hot chair. VW thought of it all when they brought out these cool seats, quite literally! What a way to cool down.
Night Vision – Rolls Royce Phantom: The Phantom stepped up it's 'cool gadgets' a ramp or two when the new infrared cameras were introduced. With an ability to see up to 984 ft ahead of the car, way past the headlights and into the darkness, it allows for the drivers to see possible hazards further along the road to avoid any dangers. The high-spec technology fits in with Rolls Royce's trademark luxurious feel and smooth ride perfectly.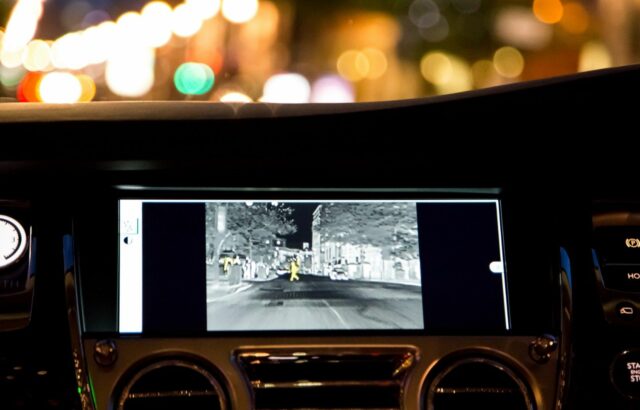 Streaming Netflix – Tesla: Pulled over and you're waiting for someone? Bored out of your mind whilst you do so? Tesla has you covered with the ability to stream Netflix straight to your car! Of course, TV's in cars have been around for a pretty long time now with Range Rovers and other luxury cars placing them into the rear headrests as well as the centre console. Tesla changed the car TV game however when they introduced that you were able to stream your Netflix account into the Tesla car tablet. Granted, it does only work when the car is stopped, but how cool is that? You can watch your favourite binge-worthy shows instead of sitting watching the clock! 
Drowsiness Detection: Did you know that driver fatigue is one of the leading causes in road traffic accidents and deaths? So when different manufacturers began using the drowsiness detection feature, it was pretty cool. The system works by picking up warning signs of fatigue through sensors, cameras and monitors. The car can sense if the driver is unable to stay in a lane, if they wobble, fall asleep and relieve pressure off of the steering wheel, and subsequently alert the driver to wake up or stay awake, either through vibrations, noises or commands! Very clever and definitely needed for the Monday morning work trips!
Vacuum Cleaner – Honda Odyssey: Okay, we know you're thinking that realistically is a vacuum cleaner that cool? They've been around for a pretty long time now and most households own one. Yes, we understand that, however with the Odyssey you receive a built in vacuum at the back of the van. The vacuum is easy to use and stretches to every crook and cranny of the vehicle. No more dragging vacuums and extension cords outside to vac up, you've got one built in! Just turn around and unhook it, then off you go. See, it's actually genius!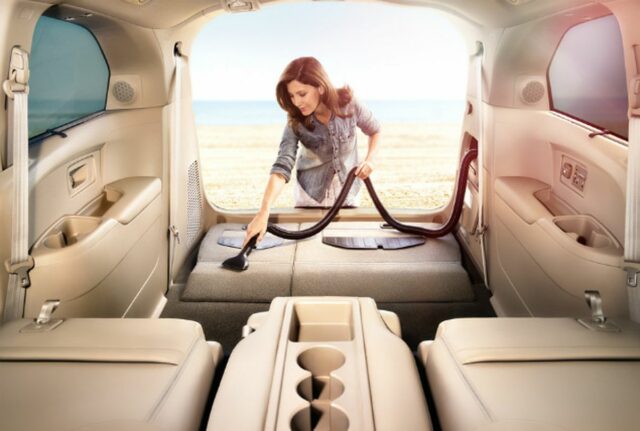 Mario Kart – Tesla: Hands down, it's number 1, top of the class – the best feature in a car we think we've ever seen. It's probably not one for non-gamers, but who doesn't love a bit of Mario Kart? With Tesla, it's now possible to plate Mario Kart when in 'Park' mode. The best bit? You can use your actual steering wheel and pedals to play live on the Tesla tablet in the middle console – now that is pretty epic! Forget the Netflix ability, you can play video games in your car, whilst using your own controls.
---
As you can see, there are some pretty cool features in cars nowadays, with the top 2 being Mario Kart and a vacuum cleaner! There's still scope for loads more, just watch Back To The Future for some inspiration. One day… a flying car will be our number one!
---