The Brand New Ora Funky Cat
The New Ora Funky cat is ready to pounce on the British EV market
The new Chinese-made EV has landed in the UK. Prices will start at £30,495 with the UK Government plug-in car grant being removed. The Ora Funky Cat is here!
For now, only the First Edition model of the car will be available in the UK. But Great Wall, the owners of Ora have said that further models of the vehicle will come to the UK in 2023. The cars are set to hit UK roads in Autumn, with an online based sales system hitting your webpages in August. This seems to be the way car manufacturers are going, with the likes of Tesla having a similar online system. Where you have to check that you're buying an actual car, not a Remote Control one. It is THAT easy these days. A similar Tesla style deposit scheme will roll out in June, with a £100 deposit being all you need to secure a car. This is refundable though, so there is no need to worry if Great Wall 'hit the wall' with production issues, as most other car companies are facing.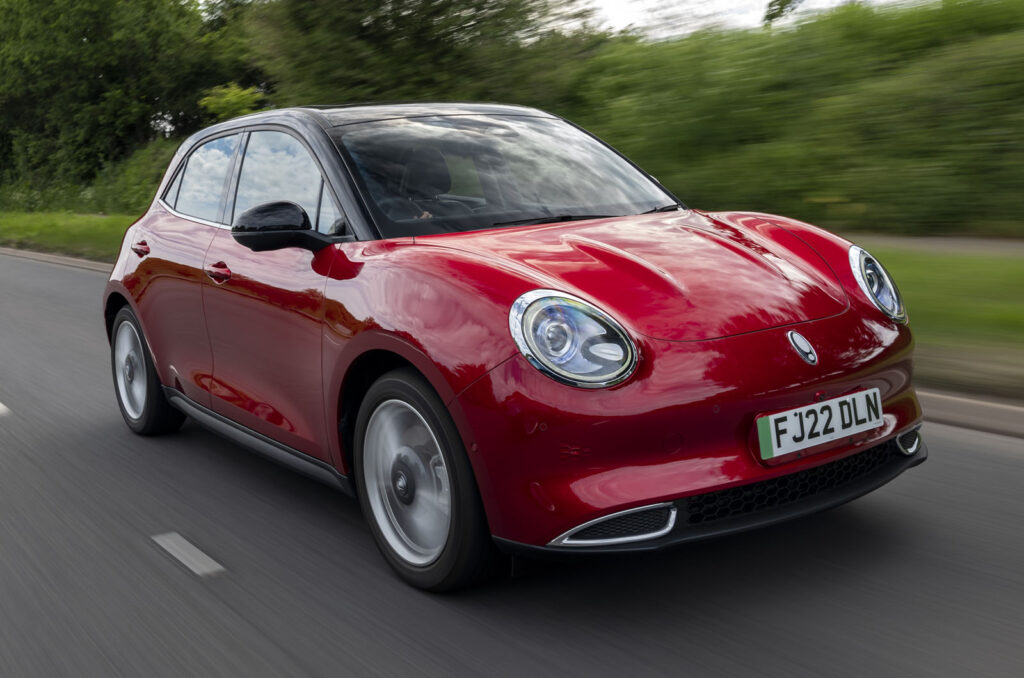 A car with a 261-mile range is set to hit the UK next year but for now you'll have to settle with the First Edition, having a 193-mile range on a full charge and charging capabilities of 80kW DC and 11kW AC three-phase charging. 
The Funky Cat Warranty
Ora will offer a 5-year warranty with the car, so this should mean at least five years in worry free motoring. The equipment this warranty will cover, includes the following on the first edition car:
18-inch alloy wheels

LED headlights

360-degree top down camera with reverse camera

Adaptive cruise control

Heated and electrically operated front seats

Apple CarPlay and Android Auto
What Options Are There?
Buyers will eventually be able to choose either a 48kWh or 60kWh battery. With the car being able to handle 80kW fast charging. Meaning it takes just 50 minutes for 80% charge on the 60kWh battery. The battery helps power a 196bhp electric motor, which helps you get from 0-30mph in 3.8 seconds.
The technology on-board is incredibly modern, as you'd expect from a Chinese car brand. The Funky Cat includes a facial recognition system. This system will detect a tired or fatigued driver! It has an autonomous parking feature and lane assist. Semi autonomous driving is possible too, all thanks to the latest Qualcomm Snapdragon computing chip which processes information from 12 ultrasonic radar sensors and cameras that constantly monitor the cars surroundings.
The car's 10.25-inch infotainment system nicely presents Apple CarPlay and Android Auto. A 10.25-inch digital dashboard joins seamlessly. 
We're certainly looking forward to seeing something different on the roads in Autumn, what do you think?