The New BMW M4 CSL – Reviewed
M4 CSL
Its' been 50 Years since the original 3.0 CSL, BMW have brought the name back and stuck it on the M4…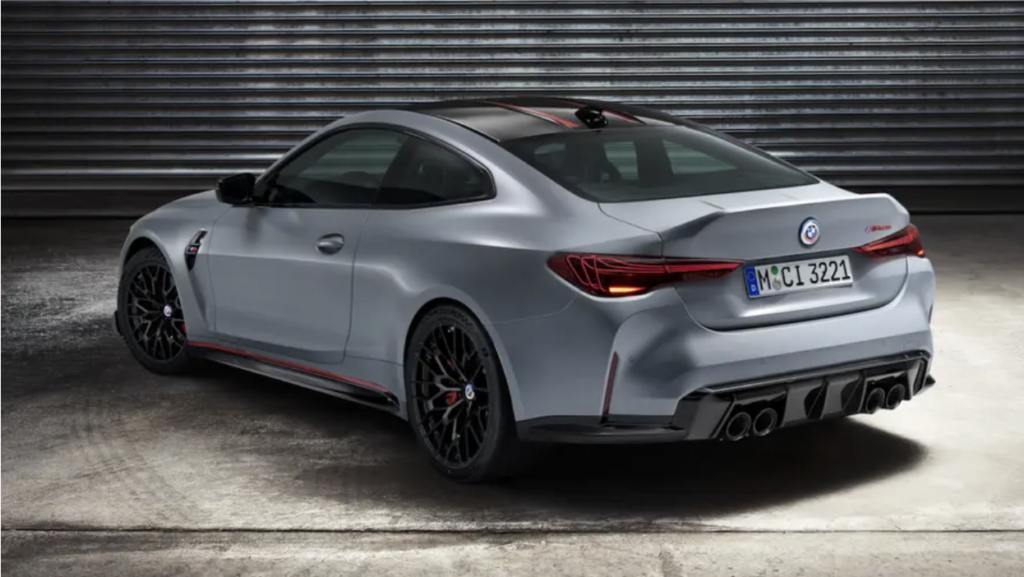 Just 100 units of the lightweight, track-focused CSL will come to the UK, with prices starting at £128,820. The car gains 40bhp from the legendary B58 twin-turbo straight six engine under the bonnet. The CSL produces 542bhp and 479lb ft of torque. It now takes just 3.7 seconds to get from 0-62mph. An eight-speed M Steptronic gearbox helps send the power to the rear wheels. Thus, the car is a reckoning force!
What's the difference?
So you're probably wondering what's different from a normal M4 apart from a few performance tweaks? Well the back seats are no longer there; they make way for a luggage net to store two helmets, along with some other weight saving features. The loss of the back seats save 21kg and the new carbon front M Performance bucket seats save 24kg. They have created a lighter vehicle through a new carbon fibre plastic bonnet, lighter alloy wheels, struts and springs along with lightened alloy wheels and lightweight ceramic brakes. BMW have shed around 100kg from the M4, with the new M4 CSL weighing in at 1625kg. For comparison, Porsche's latest track-focused GT3 weighs-in 190kg lighter but has 32bhp less than the CSL. It'd be interesting to see how the two match up together on track.
A ten-stage Traction Control system is there for the drivers assistance, this caters for different tyre temperatures and road surfaces. The compliments the Adaptive Suspension that you get as standard and the 8mm lowered ride height, meaning for better aerodynamics. BMW's latest iDrive system is carried over from the standard M4, along with a shed load of safety aids, head-up display and wireless charging as standard. As much as this is a track-focused car, BMW haven't taken too much from the standard car to make it unlivable.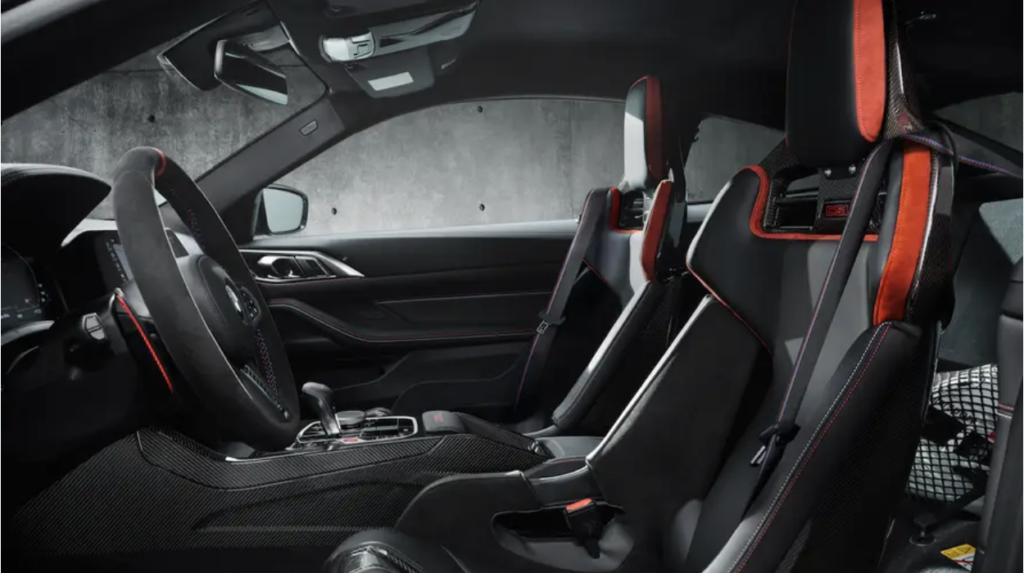 Aesthetics wise, the car is available in three colours: Black, White and Frozen Brooklyn Grey. There's a bespoke rear wing and new diffuser, along with a more aggressive signature BMW kidney grill. There's a larger front splitter and new air curtains to feed more air into the straight-six. 
BMW do keep a lot of their racing heritage in the car, with the bucket seats only being able to be adjusted in a workshop. You can also spec a six-point harness for that track-safety feeling.
What do you think of the new M4 CSL?
(All images courtesy of TopGear)