Maserati Number Plates
Bespoke Maserati number plates from the UK's plate specialists.
Well known for their luxurious, Italian-built sports cars and grand tourers, Maserati has been around for more than 100 years. Founded back in 1914 by the five Maserati brothers, the company was founded on very little and grew to be the big successful company it is today. A hint at how successful they are, they have an annual production cap of 75,000 to preserve it as a luxurious and high-end vehicle manufacturer. 
With a very colourful history, Maserati have definitely seen the best and the worst that the market has to offer!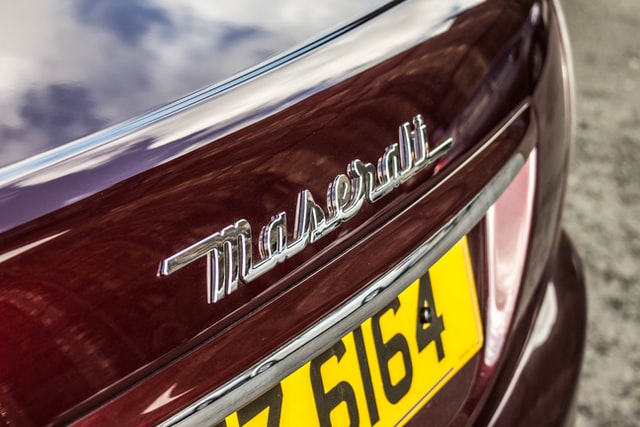 Maserati in motorsport
Maserati have enjoyed some success in motorsport, which is highlighted by their double Indianapolis 500 win before 1940.  However, the company retired from factory racing in 1957 following the Guidizzolo Tragedy in 1957, where the Ferrari 335 S of Alfonso De Portago blew a tire and crashed into the roadside crowd whilst travelling at 160mph.  De Portago, co-driver Edmund Nelson as well as ten spectators, five of which were children, were all killed in the tragic accident. From this point, Maserati solely focused on grand touring and road vehicles, such as the 3500 GT.
The Maserati Crisis Years
Things soon turned sour in 1973 during the Maserati crisis years. An oil crisis, which cut short any plans of expansion, austerity which shrank the domestic market by 60-70%, and then-owners Citroën went bankrupt in '74. This culminated in 1975 when Citroën announced the liquidation of Maserati. Italian powerhouses took to meetings with Citroën and finally came to an agreement where they would sell the company to an Italian buyer Alejandro De Tomaso and a state-holding company. Future years meant that FIAT came to own full ownership of Maserati. The rest is history!
The GranTurismo
The stunning 4-seater GT had everyone's attention since the Geneva Motor Show in 2007. It was once the fastest Maserati, reaching a top speed of 187mph but has now been overtaken unsurprisingly! The pininfarina-designed coupe has six generations, all of which still stand out with their beautiful Italian design. 
As with many models of this luxury manufacturer, we can create a custom Maserati number plate for the GranTurismo, for the model made between 2017 and 2019. The dimensions of 726 x 163mm, which is significantly different to your standard UK plate size of 520 x 111mm!
The Maserati Quattroporte
First released in 1964, the Maserati Quattroporte, which translates to "Four Doors", combines the sports car engine with the luxury, space and comfort of a grand tourer. 
The rapid, imposing-looking sports tourer starts at just over £80,000 in the UK, so it's far from cheap, but the luxury you'll receive in return is unrivalled. 
As you may expect, it's also possible to create a bespoke Maserati license plate for this behemoth in the grand tourer class, with the rear measuring 716mm x 162mm. Just head over to our Plate Builder or get in touch with us if you'd like one of these exclusive number plates for your Italian pride and joy. 
Other Maserati Models
We are proud to offer many specialised number plates for other significant Maserati models, including the Ghibli, Levante and the GranCabrio. Other models which aren't mentioned above fit into the 'standard' sizing of plates, which we also do. 
For more information and to build your very own plates today, head over to our number plate builder where you can make yours now!