MINI Number Plates Builder
MINI Number Plates Builder
Shaped MINI Number Plates from Number1Plates
From classic owners looking for a vintage feel to new Mini Cooper owners looking for a curved rear plate, our model-specific MINI Number Plates are the perfect finishing touch. We offer a great range of Mini Cooper number plates, which vary in size depending on the generation you own. For example, the Mini hatch between 2001 and 2006 has a rear plate which measures 544mm x 160mm, whereas the 2014-20 generation measures 555mm x 151mm. Of course, it's not just the modern Mini we cater for, as we can also produce classic mini number plates too! Whatever generation you own, we've got a great selection of Mini registration plates perfect for you.
Our standard sized plates with the revered Mini logo are ideal for the Mini One, Pacemen, John Cooper Works, Coupe, Roadster and the Convertible models. If you're looking for a customised addition to a show model, our unique plate builder allows you to personalise a non-road legal plate and opt for a vintage finish too.
Getting your MINI Plates manufactured
If you're not sure which plate would be best for your Mini then please give our friendly team a call before ordering. With both Cooper sized plates, branded plates and vintage plates available, we have one of the largest selection of Mini specific plates on the web! We offer speedy turnaround services on all mini reg plate orders, simply place your order before 1pm and we'll dispatch on the very same day. You can look at our other number purpose-design plates on our plate types page.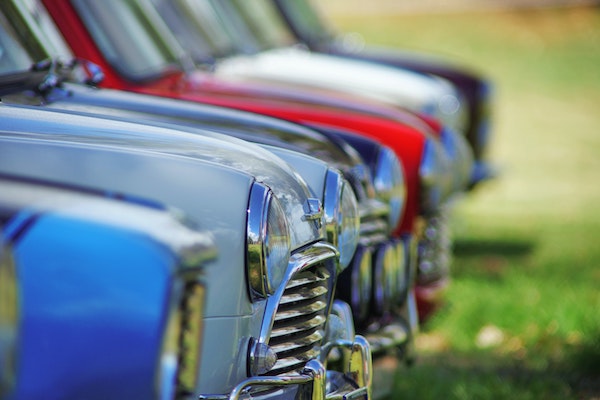 Personalised Mini number plates
If you're looking to add a personal touch to your Mini, then you'll want to head over to our Private Registrations section. With a range of Mini inspired private registrations, as well as a number of prefix, suffix and cherished style registrations, we're sure you'll find something perfect for you!
Miniature Number Plates
You may have stumbled across this page because you are looking for something other than the branded plates. You may well be after plates that are a little smaller, such as mini license plates for novelty purposes, hence the word 'mini'. In that case, we can help you. Whether you're looking for shortened number plates or mini personalised number plates, we've got something for you!
We offer a range of shortened registrations plates to fit any need. If you need something a little more 'mini' for your extra short registration, then our designs team will do all they can to fulfil your expectations. Prices from £10.99!