Toyota Number Plates
Replacement Toyota number plates from the UK's plate experts!
Toyota is the world's largest global car maker, having sold 7.27 million vehicles in 2020, some 1.86 million vehicles ahead of its nearest rival, the German giant Volkswagen. Exceptionally popular in their native Japan and the US, the company, which was founded in 1937, also enjoys a strong position in Europe and the developing market of China. 
Steeped in motor racing history, the Japanese manufacturer has also in recent years turned their attention to developing self-charging hybrid powertrains, which has resulted in the release of well-known models such as the Prius and CH-R. 
Alongside their own brand, Toyota also owned a number of subsidiary companies, including Lexus, Daihatsu, and the now defunct Scion, which was more prevalent in the American market.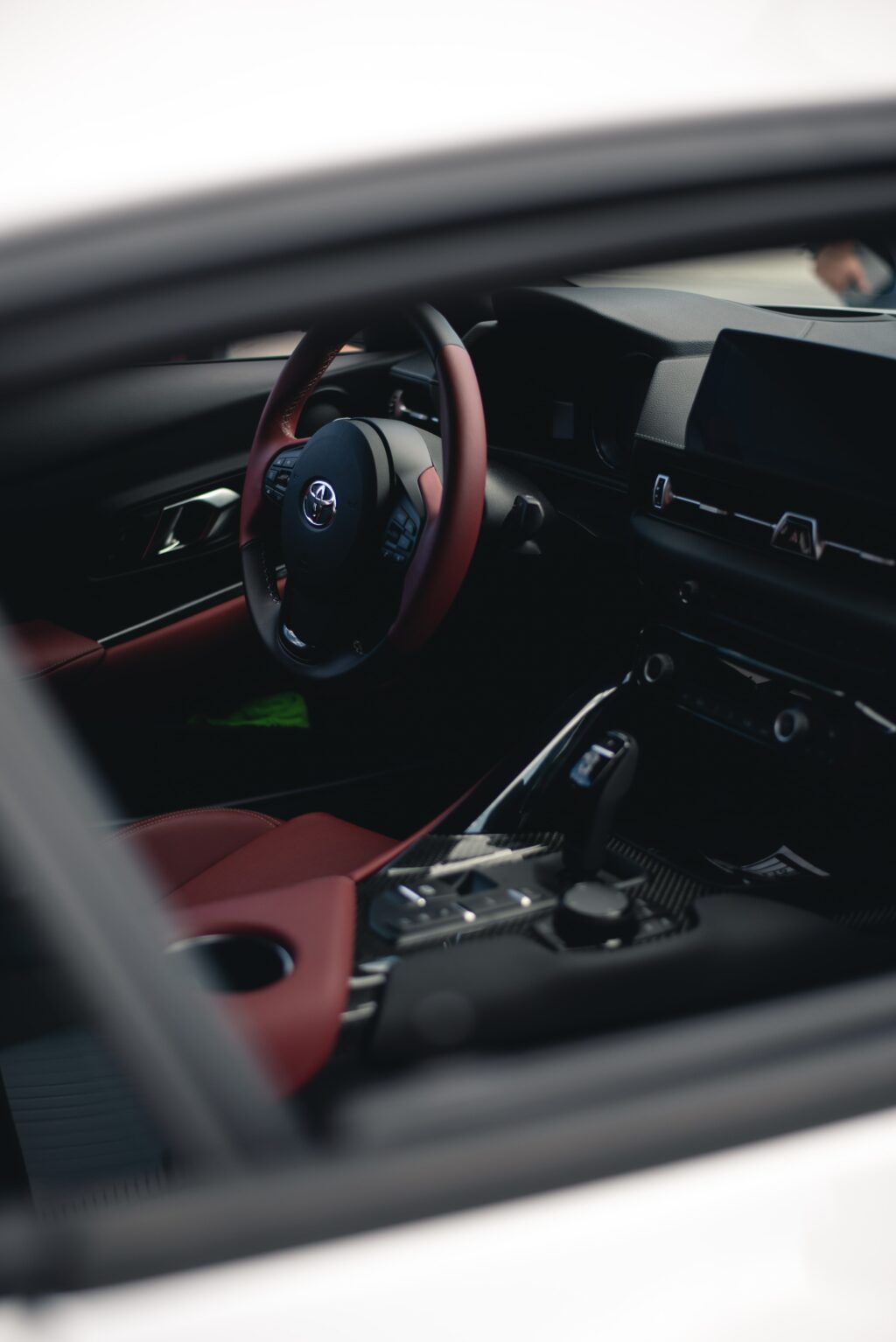 Toyota in motorsport
Over the years, Toyota has enjoyed considerable success in motorsport, most prominently in endurance and rally events. Under the name Toyota Gazoo Racing (TGR), Toyota have won three World Endurance Championships, doing the double of the Constructors and Drivers Championship on all three occasions.
Toyota have also won the World Rally Championship twice in the Group A era, in 1993 and 1994, and a further two times in the more modern WRC era, in 1999 and 2018. TGR provided back-to-back drivers championships in WRC in 2019 and 2020, thanks to Estonian Ott Tanak and Frenchman Sébastien Ogier. 
"Toyota believes motorsport instills excitement and joy in consumers, fans, and communities around the world. By striving to improve participants' skills and by refining our cars, our desire is to build the future based on the philosophy of "making ever-better cars" for our customers. Toyota's motorsport participation is rooted in that desire, and it's the solid focus of Toyota's future involvement."
Toyota also briefly featured in Formula One, between 2002 and 2009, with thirteen podiums to their name. Drivers to have had a seat in F1 with Toyota include Ralf Schumacher, Olivier Panis, Timo Glock, and Jarno Trulli, who scored the team's first ever podium with a second place finish at the 2005 Malaysian Grand Prix. 
Toyota's self-charging hybrid units.
Toyota was one of the first manufacturers to adopt hybrid technology, launching the Prius, the company's flagship hybrid model, in 1997. The Prius is the best-selling hybrid vehicle in the world, although it has never been as popular in the United Kingdom as it is in other countries. 
However, Toyota didn't stop with just the Prius, as it introduced its self-charging hybrid technology to the vast majority of models it has launched since 1997. These include the likes of their small hatchback, the Yaris, their standard SUV, the RAV4 and in some cases, Toyota has also brought back models which had previously ceased production, such as the Corolla. 
What size are Toyota number plates?
The vast majority of Toyota's have standard sized number plates for the UK market, measuring 520mm x 111mm, however there are some exceptions, such as the Land Cruiser. 
The popular SUV is one of the Japanese manufacturer's largest vehicles in its offering, although it does come with the option of purchasing a three-door or five-door variant. Number plates for Toyota Land Cruisers measure 646mm x 184mm if you own a model made between 2008 and 2016, so if you're looking for Toyota Land Cruiser number plates, then we can help! 
For all your Toyota license plate needs, just head over to our Plate Builder or get in touch with us and we'll be happy to help!