Lexus Number Plates
Custom Lexus number plates available from the UK's plate specialists.
Lexus is Japan's largest manufacturer of prestige vehicles, and the company sold nearly 720,000 units worldwide in 2020. Best known for their stylish exterior and comfortable drive, Lexus was founded in 1989 as a sub-division of Toyota, in an attempt to create a more luxurious sector of the Toyota brand.
Lexus' first car, the LS, was released in 1989, with Toyota assigning 60 designers, 24 engineering teams and 1000's of engineers and technicians working on the model. 
Once described as 'the Japanese Mercedes' by Alan Partridge, Lexus have enjoyed fair amounts of success in the last few years, which has been helped by their development of the self-charging hybrid powertrain. The technology, shared with sister company Toyota, has enabled Lexus to focus their efforts on producing vehicles which still meet their luxury image, whilst also ensuring that their vehicles are efficient and more environmentally friendly. 
Lexus In motorsport
Lexus formally launched their motorsport line in 2015, with the reveal of the Lexus RC F GT3 car, which is used in endurance events. 
The Japanese maker became the first ever Asian manufacturer to win a VLN Endurance Championship race at the Nürburgring Nordschleife, as an RC F GT3 prototype claimed overall victory at the VLN9 race on the 8th October 2016.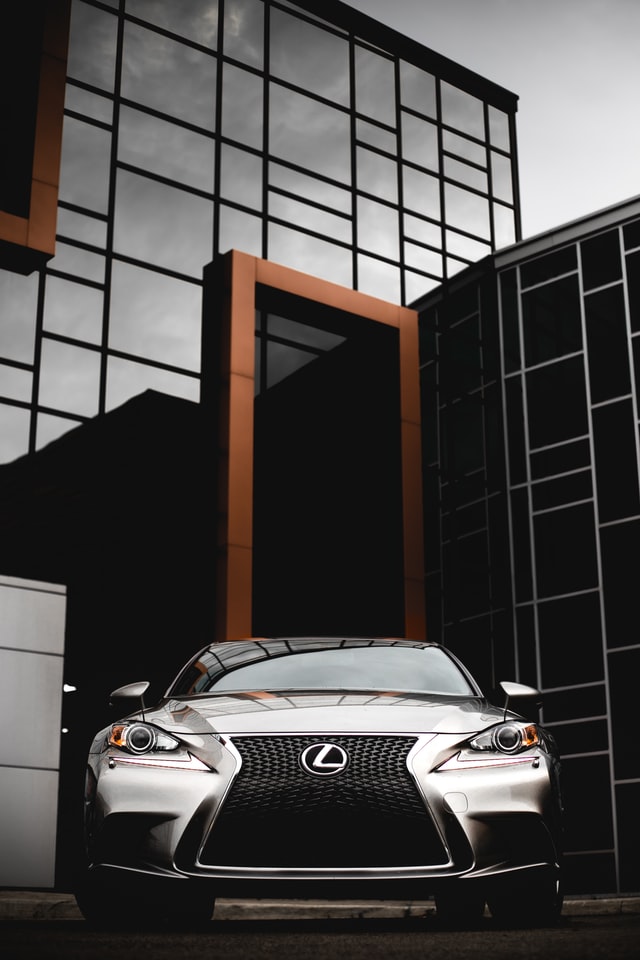 What size are Lexus number plates?
As with most vehicles, all Lexus cars can display standard UK sized plates, which measure 520mm x 111mm. However, we are able to offer custom Lexus plates for some models to display on the rear of the car. These are model specific, and we're able to produce them for a variety of variants, including the CT, GS, IS, NX, RCF and RX. 
If you would like a specific size bespoke Lexus number plate, then you can take a look at our Plate Builder for your options. If you can't find what you're looking for for any reason, then all you have to do is get in touch with us!