Trials Bike and Motocross Number Plates
Motocross & Trials Bike Number Plates Builder
Plates purpose built to match up with with you off-road trials and motocross bikes!
So you have your motorbike with you, and you are wondering what the legal standards are when it comes to motorbike plates. You do not have to wonder anymore because below, we tell you everything you need to know about motorbike plates. We explain the legal standards and everything you need to know about small and off-road motocross plates as well.
Legal standards for Moto plates
If you ride a motorbike, you should be aware that just like motorcycle rear plates, the plate should feature a yellow background and black font. This rule applies especially if your motorbike was registered after September 2001. Motorcycle plate numbers are only displayed on the rear end. If, however, your motorbike was registered before the dawn of the new rules, then you can freely display a number plate at the front if you wish. Also, motorbike number plates should be on two lines.
Off-road Motocross plates
If you are looking for a motocross number plate for your off-road beast, then you are at the right place. Number1Plates specialises in the supply of Moto cross number plates that will suit your off-road motorbikes. Our plates are made to fit the standards of the DVLA as highlighted above which will help you ensure that you stay road legal even as you ride through rough terrains.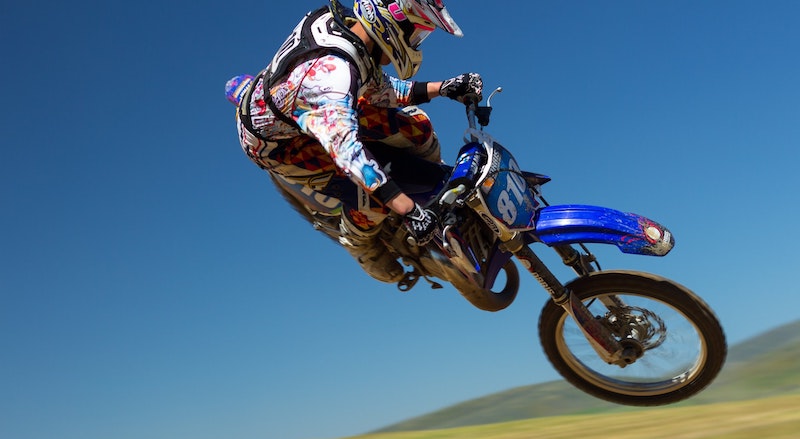 Trials Bike Plates
Our wide range of trials bike plates is also suitable for you if you are simply looking for something to make your motorbike stand out from the crowd. With our trials bike plates, you can have catchy captions that will help you get stay unique among friends. However, you should remember that these are not road-legal plates. This means that you should not ride with them on public roads as they will get you in trouble with the authorities.
Why Choose Number1Plates
Number1Plates is a well-qualified plate provider for you for many reasons. For instance, we have over eight years of experience in the plate supply industry. We are licenced by the Driver and Vehicle Licencing Agency, and we, therefore, offer products that are up to standard by the law. Additionally, we have an online platemaker that will make work easier for you and also have a wide database of moto plates that you can choose from.
Additionally, our next day delivery option may be useful for you if you make an order before 1 pm while normal orders will arrive within two working days. Our prices are friendly and are checked weekly to ensure that we stay ahead in the game.  If you find paperwork tedious, we are usually more than pleased to do it all for you. Our customer care team is always ready to help you with any queries throughout the work week.
If therefore, you are looking for something that will go well with your off-road bike, then Number1Plates is the supplier to choose. Get in touch with our customer service team, and they will be sure to help you search for the perfect plate that reflects your personality and suits your motorcycle. If you're looking for something a little more personal, take a look at our custom motorcycle plates. Or maybe you need a trailer plate for those days that you're transporting your bike. Prices for these plates start as just £10.99!