Northern Irish Number Plates
Northern Ireland Style Number Plates For For To Search!
Similarly to dateless number plates, Northern Ireland registrations can be displayed on any age of vehicle as they do not represent any specific year of assignment or manufacture. As such, they're a popular alternative to dateless registrations and are usually a little more wallet-friendly than cherished and dateless plates. This means when people go looking for private registrations, their first port of call is often Northern Irish dateless number plates, before moving on and looking for suffix or prefix style options. 
These Northern Ireland number plates are not to be confused with registrations from the Republic of Ireland, always  contain a 'Z' or 'I', or sometimes both, and Northern Irish style number plates were first issued in 1903. 
In the modern era, Northern Irish registrations are handled by the DVLA's office in Swansea. Previously, they had been issued by the DVLNI, with registration transfers for Irish private plates completed a lot faster and significantly cheaper than they previously were.
Similarly to our dateless plate style, this versatile registration format is the perfect gift for yourself or a special someone.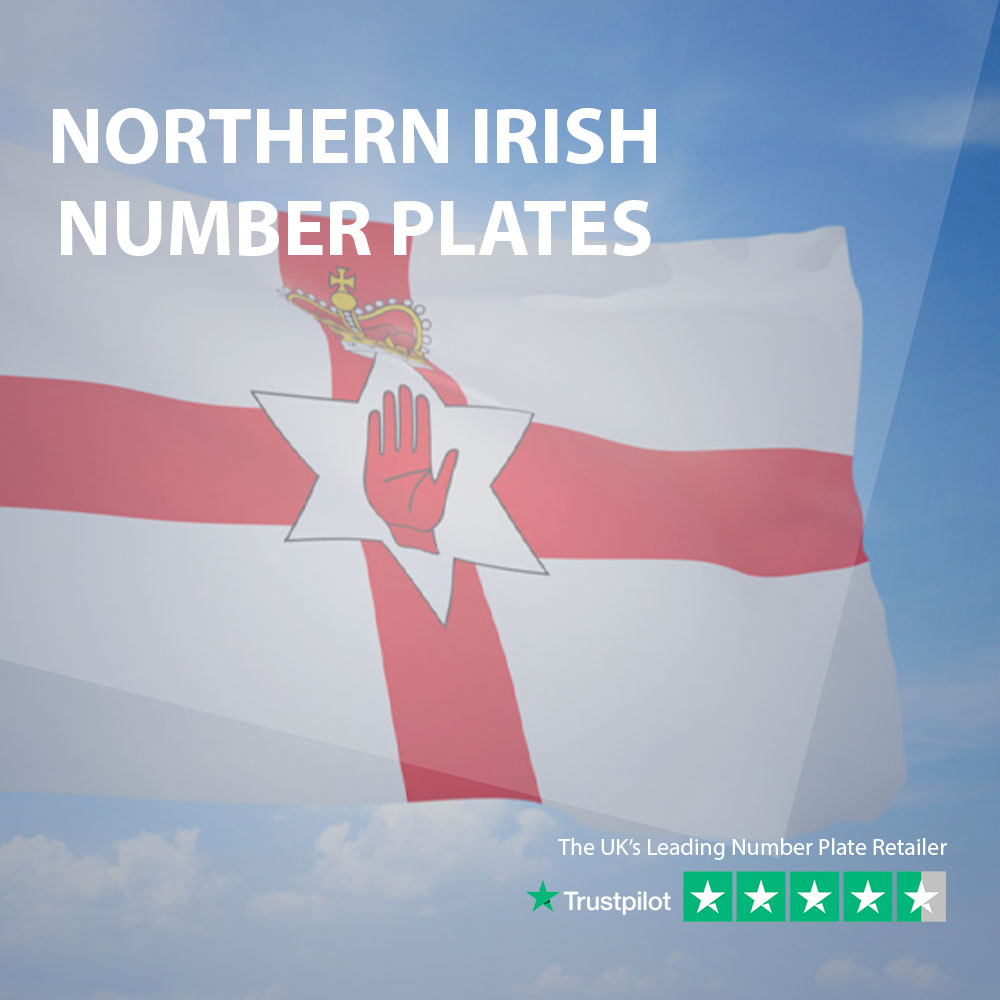 Although the DVLNI or DVLA Northern Ireland aid the governance of the countries registration plate dealings, the exact same rules apply, and registered number plates suppliers in England are legally allowed to distribute plates into Northern Ireland.
Similarly to the registration that were sold in the 'Dateless Number Plates' period in England, Irish Number Plates have a prefix of 1, 2 or 3 letters that display an area code. This area code is the area in which the plate was originally registered to. These letters are followed by 1, 2, 3 or 4 random numbers. Over time, an extra number was added to enable the DVLNI to increase the number of combinations they were able to register.