5 secret ways to cheaper car insurance
We all know car insurance can be an expensive (but essential) evil. Opt for an automatic renewal and your policy can leap up in price without you even realising, make a claim (even if it's not your fault) and it can be even worse. Shopping around is one way to avoid facing stupid prices, but it isn't fool-proof and certainly isn't the only way to get your premium down. 
Read below for five secret ways to find cheaper car insurance. Try them out and see whether they work for you!
Add a (trusted) driver to your policy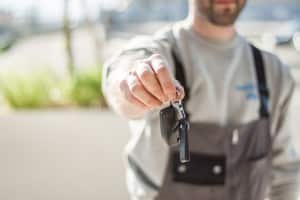 This one's especially true if you've not been driving long or if you've not got a clean slate when it comes to claims. Adding another driver can help the price of your car insurance drop dramatically – depending on a few different credentials. 
Things like the endorsements added to your licence can make a huge difference to the premium – as can a partner or family member who has none. Moneywise reports that one 29-year-old journalist was shocked to find adding his 26-year-old girlfriend to his policy made it £200 cheaper simply because she had no points on her licence (unlike him) and her profession (a teacher) was ranked safer by the insurance company. Which leads us on to our next point…
Be specific with your job
This one's an odd one, but the phrasing of your job can sometimes affect your premium massively. Moneywise report, for example, that if you call yourself a restauranteur when you're actually a cafe owner, you'll pay nearly £100 extra. 
Similarly, if you've got a non-insurance friendly job (but are a very reliable driver), adding another driver with a 'safer' job title may help. Money Saving Expert have a fantastic tool to use to check the average prices for specific job roles – for example, putting your job as an Account Manager rather than Promoter if you work in the advertising industry could save you over £356.
Don't just rely on comparison sites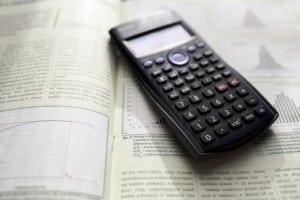 Comparison sites are amazing for getting a good deal, but don't rely on them entirely – you could be duped out of a better deal. Many of the best-known names don't list themselves on comparison sites, saving their deals for customers who phone or email directly. Likewise, don't trust the automatic renewal – phone up and threaten to leave and they might just be able to give you a better offer. 
Remember, however, to take in fully what you're buying – make sure you read the small print of your policy documents or you could get stung. If something seems too good to be true, it very well could be – do your research and check how long it takes to settle a claim, what the process is and how many people are genuinely satisfied with the provider. While you'll hopefully never need the insurance, the peace of mind it gives will be worth its weight in gold. 
Pay upfront
It might seem more convenient to spread the cost over several months, but paying upfront can actually save you money. First up, not all providers offer a monthly option, meaning you're very often automatically excluding yourself from those providers or deals. And, on top of that, you'll be paying out a premium on APR for the finance company used.
See if you save funds over the year in preparation for the horrible renewal – while it might seem a big expense, it can save you £100s over the year!
Don't claim for minor prangs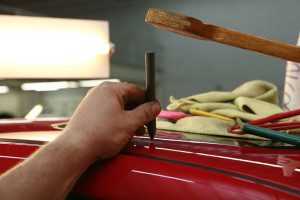 Sometimes, if you've had a minor accident, it's cheaper to get work done yourself rather than ask your insurer to pay for it – even if it wasn't your fault! During July and August of this year, researchers from consumer group Which? Ran an undercover investigation in which they garnered quotes from 12 major UK insurers to see the difference a minor scrape (that wasn't the purchaser's fault) could make. Researchers discovered the average quote rose between 29-33 percent despite it not being their fault – with one company raising the price by a staggering 39%! 
As frustrating as it is, settling the costs yourself can be easier. Make sure, however, you always inform them of you being involved in an accident -it's usually a requirement in your terms and conditions and could cost you more in the future.
Car insurance will always be an unwanted expense, but remember there are ways to get it down. Got any to add? Let us know on Facebook or Twitter!