Spruce up your car before selling
Is it a serious case of 'New Year, New Car' for you? Whether you're eyeing up the new Mercedes Benz e-class or the BMW M2, you have the small matter of selling your old car to attend to first. So… we're on hand with our top tips for sprucing up your old motor to secure that all important sale!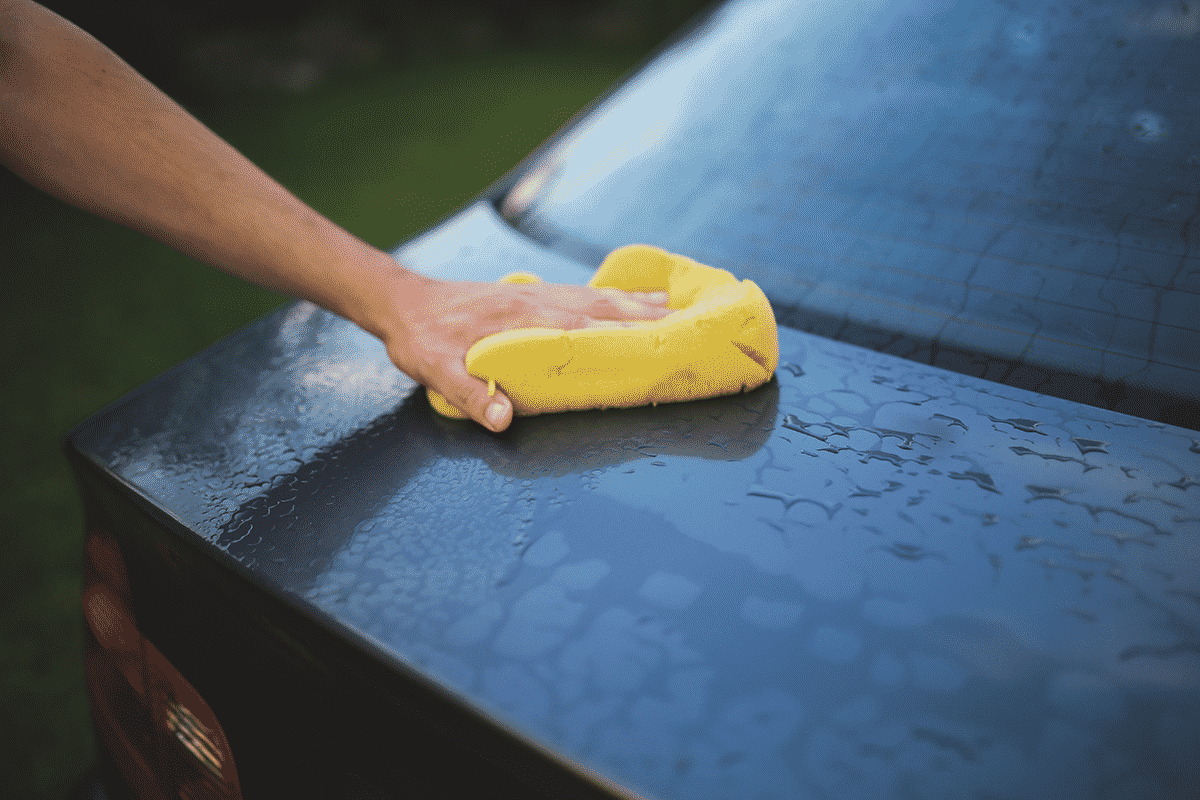 A little goes a long way
Cleaning your car, jazzing it up and making it sparkle before selling is probably the last thing on your mind when you're busy daydreaming about your new purchase but with just a little work and attention to detail, you can potentially add hundreds of pounds to the value of your car – that's what we're all looking for right?
Whether it's a part exchange, private sale or selling to a dealership, you should be aiming to make your car as attractive as you can to potential buyers and minimise any flaws that could potentially bring down the price. Here's our top tips…
Clean, clean, clean
If your car is clean and well looked after, great, you want prospective buyers to know this. If it could be doing with a little TLC, you could invest in cleaning equipment or if you're looking for more of a professional touch, take it along to your local car wash and treat the car to a full valet. Pop an air freshener in there and voila – it's already looking that little bit better.
Check the essentials
We're talking oil, coolant and brake fluid – it's time to check your levels are where they need to be. Are you tyres at 30 PSI when they should be at 35 – let's get inflating. Don't forget to check that tyre tread too – the minimum legal tread depth is 1.6mm. Are all your electrics working as they should be? These are all elements car buyers will be looking at so it's best to have everything in check.
Small enhancements to add value
Has your car picked up some scratches over the years? Are there small windscreen chips? It may be worth considering touching these up – most car insurance firms cover windscreen chips at no cost and no effect on your no-claims discount (just saying).
If your car is approaching it's MOT and you are confident you wouldn't have to shell out a fortune on repairs, it may be worth running it through it's MOT slightly early. A new MOT certificate is very attractive to buyers and this, alongside a full service history shows your car has been well maintained.
Are your registration plates lacking the sparkle that once came with the car? Over time, your plates go through significant wear and tear and can become somewhat faded and tatty affecting the overall appearance of your car. If this is the case with yours, we offer replacement plates at a small cost which, combined with the above, will help to add value. Look for peel backs, discolouration and cracks and when you've spruced up the exterior of your car, it will be clear to see if your existing plates are detracting value.
We offer a range of replacement number plates which can be built using our online plate builder and as we dispatch your order the same day (providing you order before 1pm), you can sell your car quicker than you think.
Once you have done all of the above it's time to brush up on your negotiating skills – you don't want buyers driving down the price after your hard work. Before you know it, it will be time to throw away that for sale sign, get the sold sticker on the windscreen and drive off into the distance in your shiny new car!
Happy Motoring!