Bentley Number Plates
Bespoke Bentley number plates and Bentley replacement plates.
Bentley is one of Britain's oldest vehicle manufacturers, having been founded by Walter Owen Bentley in 1919. 
With its Headquarters in Crewe, Cheshire, Bentley are currently a subsidiary of the Volkswagen Group, having been sold by previous owners Rolls-Royce.
Like many supercar manufacturers, Bentley also has a history of being involved in motorsport events, famously winning the Le Mans 24 in 1924, 1927, 1928, 1929 and 1930.  In modern times, Bentley races with a GT3 Continental and supplies customer teams such as Team Parker Racing, JRM Motorsport and CMR, across a variety of series worldwide. 
Many celebrities, ranging from actors to models and footballers to singers, are proud owners of Bentley's. Famous names who own Bentley's include Iron Man lead Robert Downey Jr, American chat show host Jay Leno, actress and model Eva Longoria and reality TV star Charlotte Crosby.
Recently, Bentley revealed its ambition to become carbon-neutral by 2030, and announced that all of its vehicles will be Plug-In Hybrid Electric or Battery Electric by 2026, with a shift to full electric by 2030.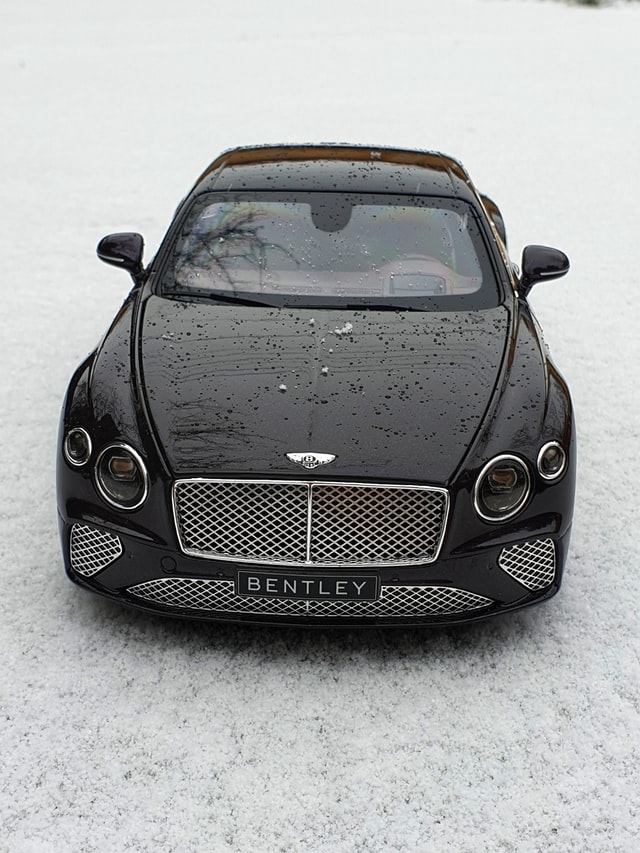 Bentley Number Plate Sizes
Bentley number plates are typically of standard UK size, however some specific models do have unique sizing. For example, the Arnage can display a curved oversized plate which measures 590mm x 170mm. We are also able to produce bespoke rear plates for the Bentayga, Continental GT, Continental GTC and Flying Spur. 
If you're in need of a custom Bentley licence plate, whichever model you have or size you require, we're always happy to help here at Number 1 Plates! Take a look at our number plate builder to explore the various options available, or get in touch with us today!