Private Plates For Christmas – The Ultimate Guide!
Private Plates – The Christmas Guide
When it comes to present swaps, it's always an anticlimax. You know what we're talking about, the same pj's, socks and maybe even a Lynx Africa set. Through gritted teeth you say "Aw, thank you! You really didn't have to…", or maybe it's the other way around when a loved one opens their present. – Which was a last-minute run around at Boots.
This year, it's time to do things a little differently! After such challenging years from last year and this year, and the added extra of Christmas last year being a write off, it's definitely the year to go the extra mile for your loved one.
With Christmas fast approaching (and yes, scarily fastly approaching!), we thought we'd help you out with the present picking, as we all know how much of a bore it is!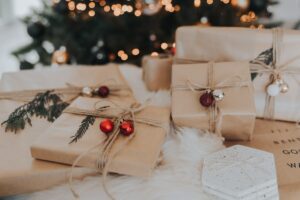 Get Ready…
It's time to gift your loved one (or a cheeky one for yourself), a present that will last a lifetime – and may we add that it will also be an investment! A private plate.
Purchasing a private registration can be confusing, especially if you're purchasing on behalf of somebody else! Don't worry though, follow our guidance and you'll be making their year with your gift!
How To Purchase A Registration For Someone Else
1., Be creative. For the first step, we would recommend that you take some time to write down possible registrations. Think, for instance, of special dates, initials and names. These could be linked to anything – just so long as they're special to the person. For example, if you were purchasing for your mum and she was born in 1964, then you could go for a '64' plate. Turn it up a notch, her initials are AJA, so we can go for "–64 AJA". You'd then take a flick through the options and find the most appealing / appropriate reg!
2. Set a budget. Obviously we all have different budgets and spend different amounts depending on the recipient. However, it is definitely worth spending some time to work out a good budget for you. This may also sway the options you have in regards to what the registration will actually say, as we know that plates which spell out names (e.g H4RRY) are a whole lot more expensive than more personal dates and initials. Remember this when it comes to setting your budget and thinking of reg's!
3. Head over to Number1Plates' private registration site – you can do that here – and get searching! We have recently updated our search filters so that you can find your perfect registration almost instantly, with the best and most fitting results appearing first. Not just that, we have updated our whole database and do so every hour, meaning that we will never have less than 50,000,000 registrations on our database – now that definitely shows that there's something for everyone!
4.  Using the prefix, suffix or dateless filters on our website you will be able to search through different formats to find your registration. Unfortunately it is really a case of flicking through and using your imagination to find the perfect registration. Try swapping around initials, dates and try numerous arrangements until you find the one!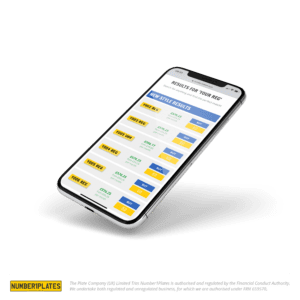 Payment time!
5. Head to the checkout, where you will find all of our optional extras. From our 'Done For You' service, where we do everything for you to do with transferring the registration. It can be a confusing process, however we can sort this all for you easily! There are other upgrades available, such as plates or certificates! Just check through which you'd like.
When it comes to payment, we have several payment plans available for you. With debit / credit cards, paypal and Klarna. Minimal finance options with coverage for up to 36 months so you can spread the cost!

6. If you have decided that you would like to add some special plates to your order (4D, 3D gel, Matte etc) then head to our builder and design them. Or alternatively speak to one of our friendly customer service at info@number1plates.com or have a chat with our fantastic private plates manager at 0113 532 4192. 
---
Show your loved one your love…
Make Christmas special this year, and show your loved ones just how much you love them with a private registration. It's something which will last a lifetime, go UP in value and maybe make them weep at how thoughtful it is! 
Don't just trust us on this one though, trust our 17,000 reviews on TrustPilot who all love our plates and registrations!