Subaru Number Plates
Replacement Subaru number plates for Impreza's, Forrester's, BRZ's and more!
Japanese brand Subaru was founded in 1963 by Kenji Kita, and is the automotive subdivision of Subaru Corporation.
The company derived from 'Fuji Heavy Industries' – a by-product of the dissolution of the 'Nakajima Aircraft Company' in the 50's. The company was pushed into car manufacturing by Kita, where he started developments under the code name 'P-1' – soon to be formally known as 'Subaru', the Japanese name for the Pleiades star cluster.
Subaru's first model, the 1500, was released in 1954 with a 1.5 litre 4-cylinder OHV engine. However, only 20 were manufactured due to multiple supply issues yet that didn't stop Subaru and they continued to manufacture many more models and still do today. 
Subaru traditionally specialise in boxer engine powered, rough and ready all-wheel drive production cars, with the only exception being the BRZ model, built in partnership with fellow Japanese brand Toyota. 
The Subaru offices are now based in Ebisu, Tokyo. It differs from many of it's Japanese competitors in the fact that most (75%) of their international vehicles are manufactured in Japan.
Motorsport Achievements
Subaru have had significant success in the world of motorsport over the years, with their most famous achievements in the World Rally Championship (WRC).
The Japanese manufacturer's efforts in WRC can be traced back to 1980, but they didn't come to the forefront of the rallying scene until 1989 when motorsport engineering company Prodrive took charge of the team's efforts. As a result, the Subaru World Rally Team's headquarters was moved from its homeland to Banbury, Oxfordshire. 
Prodrive's Subaru Impreza WRC challenger brought great success to the brand, claiming three Constructors World Championships and three Drivers World Championships, winning a record 46 rallies. Subaru have had some incredible talent drive for them over the years, including British stars Colin McRae and Richard Burns. 
McRae began his career in 1993 and finished in '98 when he moved to Ford. His success was so great that he carried on to receive an MBE.  With 3 WRC title wins and many more, McRae helped Subaru become the motor racing name they are today.
Burns replaced McRae and flew the flag for Subaru starting with the 1999 race. Again, a spectacular racer who won multiple rallies, and notably became the first Englishman to have won the WRC title in 2001. In fact, Burns was such a credit to the Subaru racing team that they released a special edition Impreza named the "RB5"!
Commendations 
Subaru has won multiple awards in their time, all thanks to their sturdy and high-quality build, but despite this, Subaru's aren't as popular as they perhaps should be! 
In fact, Subaru's are so notably well-built that there are still old models on the roads today. Around 96% of all Subarus built in the last 12 years are in use today – quite a comparison compared to some manufacturers!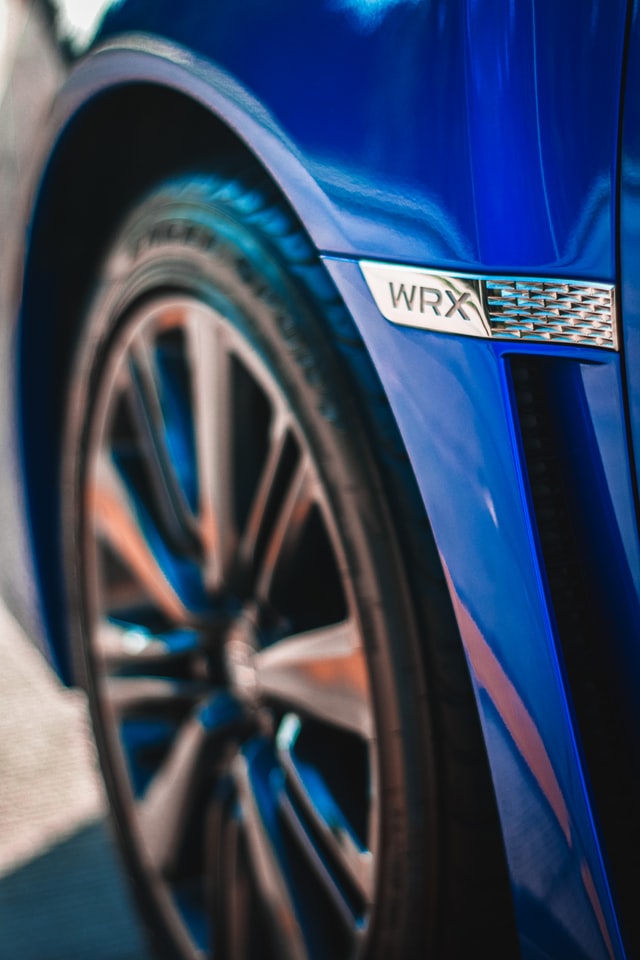 The Subaru Impreza
The Impreza is Subaru's most popular model by quite some distance. Released in 1992 to replace the Leone, we are now into the fifth generation of the Impreza. It's one of the most reliable cars out there, and can be modified to your needs. In fact, a study in 2019 by iSeeCars named the Impreza as possibly the lowest-depreciating sedan in the US after 5 years. 
With boxer-engines and symmetrical all-wheel drive, it comes as no surprise that they're definitely a favourite. Reliable and sturdy, the Impreza has many variations and models for you to choose from so there really is something for everyone. Not only this, but when it comes to Subaru number plates, the Impreza offers another opportunity for customisation. This is particularly true of the 2003-16 model, where a custom Subaru number plate measuring 552mm x 170mm can be fitted to the rear. 
Whether you're looking for a single replacement Subaru number plate for a Forrester, a custom plate for an Impreza, or a set of Subaru number plates for your prize BRZ, we've got you covered. Take a look at our Plate Builder today, or if you can't find what you're looking for, then why not email our team directly for more help and information!