Volkswagen Number Plates
Buy Volkswagen number plates for your Golf, Tiguan, Amarok and everything in between!
Volkswagen is one of Germany's most famous car manufacturers, and was founded in 1937 with the aim of providing every German family an automobile, and not just to provide luxury for the rich. With a rough start, including the outbreak of WWII, Volkswagen initially struggled for sales, but today they are one of the largest motoring companies in the world, owning a multitude of brands including Seat and Audi. 
Volkswagen's first vehicle, the Type 1 Beetle, has been incredibly successful over the years and by 1972, VW had sold more than 15,000,000 of them, meaning VW could claim the world production record for the most-produced, single make of any car in history. They were incredibly popular during the 50's and 60's however due to more modern rivals, they were losing sales and thus ended production of the Beetle in 2003.
More recently, Volkswagen have been embroiled in some controversy around their diesel variants. Following an investigation by the United States Environmental Protection Agency, it emerged in 2015 that the German manufacturer had intentionally programmed their turbocharged direct injection (TDI) engines to only activate their emission controls during laboratory testing. This meant that the engine's NOx output met the US standards during testing, but emitted up to 40 times more NOx when on the road in a real-life scenario. Worldwide, more than 11 million cars were affected by this scandal, with VW recalling  8.5 million cars in Europe, including 2.4 million in Germany and 1.2 million in the UK, and 500,000 in the US as a result.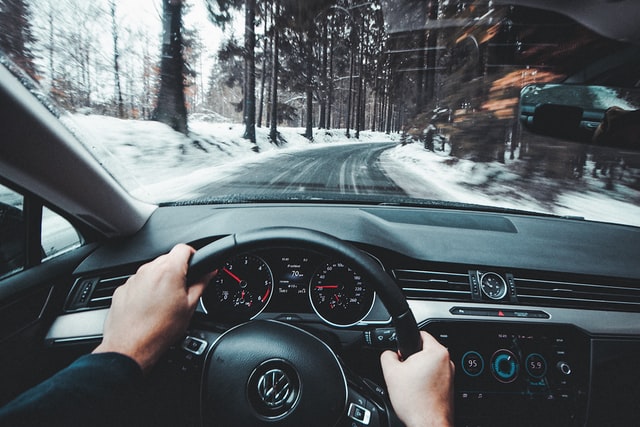 Volkswagen Models
Nowadays, there is a whole host of modern Volkswagen's to choose from ranging from the small Up! city car, through to the Amarok pick-up, with the likes of the Polo, Golf, Tiguan and Touraeg in between. 
The VW Golf is the German giant's most popular model of all time in the UK. Introduced in 1974, the Golf has actually outsold the Beetle across its various generations, with over 30 million in circulation by 2013. With eight generations, as well as various trim levels and motorsport-influenced guises, as well as three new electric or hybrid models, it's no wonder that the Golf is so popular. Many iterations of the Golf are able to display specific shaped number plates. For example, a 2003-08 Golf can display a Volkswagen license plate on the rear of the vehicle which measures 534mm x 135mm, which is slightly larger than the UK standard size (520mm x 111mm). Meanwhile, 2009-12 variants can display one which is 587mm x 130mm, the Golf Mark VII (2012-19) can use a 624mm x 131mm plate, and the 'R' version of the Mark VII (2017-20) can display a Volkswagen number plate which is 640mm x 164mm. 
Away from the Golf, Volkswagen have also enjoyed success with other models, such as the Scirocco, Tiguan and Touraeg. The Tiguan is standing as VW's current number 1 best seller throughout the world – not just Europe! Considering their production started back in 2007, the Tiguan hasn't held back in recent years with multiple models and soaring sales.
Most Volkswagen models have standard sized plates for the UK, but just like the Golf, we're able to produce custom Volkswagen number plates for some of these models too! For instance, if you're looking for a bespoke Touraeg plate, then we can provide you with a 622mm x 161mm rear plate for models between 2011 and 2017. 
Volkswagen's Relationships
With 118 production plants around the world (North America, South America, South Africa, Europe and Asia), it makes sense that Volkswagen is the umbrella for many other companies, all of which include: Audi, Bentley, Bugatti, VW Commercial, Ducati, Lamborghini, MAN, Porsche, Scania, SEAT, Skoda. 
A public company with HQ in Wolfsburg, Volkswagen is one of the biggest companies today. Reaching 7th place in the Fortune Global 500.
Whether you're looking for replacement Volkswagen number plates for your Tiguan or custom Volkswagen number plates for your Golf, here at Number1Plates, we've got you covered! Head over to our Plate Builder now, or if you need more information, get in touch with one of our friendly, helpful and knowledgeable team.