Mercedes Registration Plates Builder
Update your plates with the ultimate luxury customisation.
Our Mercedes number plates are ideal for private vehicles and fleets, giving you the freedom to add your own slogan, choose a branded badge or simply create a modern set of replacement plates for your car.
We understand that premium cars require premium finishes. All of our plates are made with the highest quality British Standard materials, ensuring both our road legal and novelty show plates offer the longevity and finish you expect. We can also provide a range of fitting and delivery options, including anti-theft technology and same-day dispatch*.
*All orders placed before 1pm will be sent to you the very same day.
What makes your Mercedes Plates the best?
We specialise in producing the very best registration plates. Our reputation of providing plates of the highest quality shows in our Mercedes number plates. Using a very of texts and materials you are able to design and purchase plates that and the finishing lux touch to your pride of joy. We realised that the likes of a Merc needs the optimal registration plates, and that's what we set out to deliver.
Using the finest premium acrylic, we are unable to laser cut distinct design where required allowing us to keep up with the ever growing demand for model-specific plates.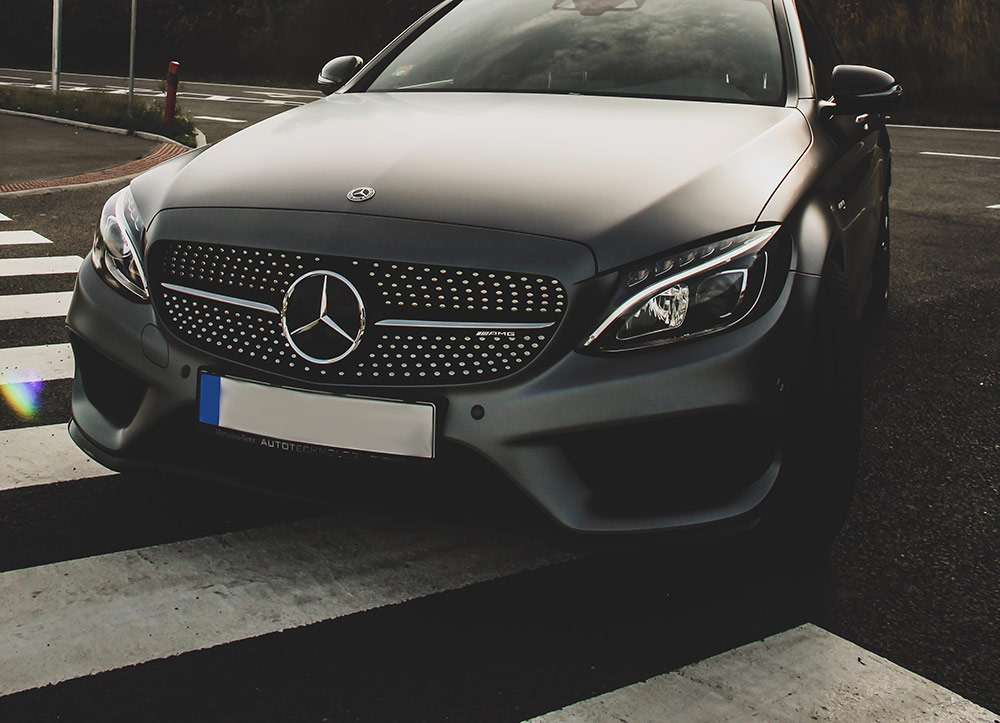 Bespoke Merc Registration Plates
You be the proud owner of a private registration mark too, maybe you bought it from us. In these cases we can work with you to create the smallest legal number plate to assign to your vehicle. If your Mercedes has a difficult rear recess, again we can find solutions to manufacturing a bespoke size and shape for you.
With prices from just £10.99, you can head to our builder and design your own now!